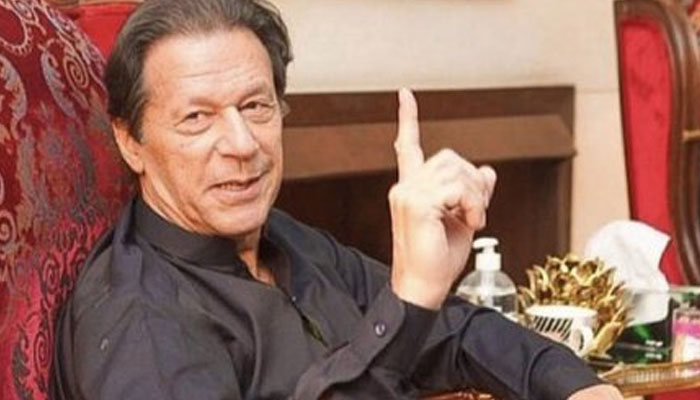 Chairman Pakistan Tehreek-e-Insaf (PTI) Imran Khan has made a slight change to his travel plans to Islamabad where he is scheduled to appear before different courts today, according to a party leader.

PTI leader Mian Aslam Iqbal said that the party's chief would depart for Islamabad this morning via the Motorway instead of opting for air travel. Iqbal has mentioned that Khan will be leaving his residence in Lahore at an early hour and would be accompanied by party workers on his way to the federal capital.
Imran Khan is scheduled to make appearances in four separate court cases, which include an anti-terrorism case, a case concerning prohibited funding in the banking court, and two cases in the sessions court.
Khan is set to first appear before the special court, followed by his appearance in the banking court where he plans to file a plea requesting the extension of his bail.
The Islamabad High Court (IHC) has directed Imran Khan to appear before the Banking Court. He is expected to file a bail application in the Anti-Terrorism Court also. He would arrive in Islamabad's local court after appearing before G11 court.
Imran Khan is expected to attend the hearing of the Toshakhana case and the murder attempt case in the court of Additional Sessions Judge Zafar Iqbal at the district court. Lawyer Babar Awan has given assurance to the court that Khan will attend the sessions court.
Tight security arrangements will be implemented in both the Special courts and district court. Moreover, the Registrar of the Banking Court has requested the IG Islamabad to provide security.