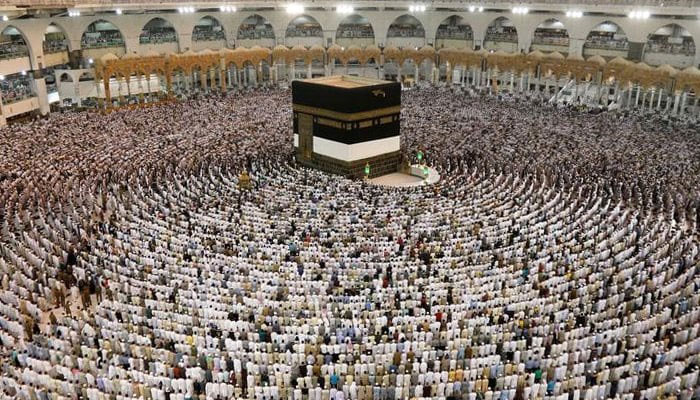 Hajj Policy 2023 will be sent to cabinet for final approval next week.
Private operators' quota to be increased from 40% to 50%, say sources.
Rs1.1 million to be charged from each pilgrim under govt scheme.
---
ISLAMABAD: In view of an acute shortage of the greenback amid collapsing economy, the Ministry of Religious Affairs and Interfaith Harmony has decided to allocate a 50% special quota in the Government Hajj Scheme-2023 for the pilgrims who will pay in US dollars, said well-placed sources on Friday.
It is pertinent to mention here that a shortage of dollars has forced banks to refuse to issue new letters of credit for importers, hitting an economy already squeezed by soaring inflation.
Earlier, the ministry decided to reserve a 25% Hajj quota for those who would deposit dues in US dollars but the authorities have been compelled to review its policy as the finance ministry has excused itself from providing $2 billion for the Hajj expenditures, the sources added.

The officials of the ministry would call on Finance Minister Ishaq Dar soon to persuade him for releasing the amount.
The Hajj Policy 2023 would be sent to the federal cabinet for final approval next week, the sources said, adding that the cabinet is likely to approve the policy in the next 8 to 10 days.
The sources had earlier said that the ministry had increased the Hajj quota for private operators from 40% to 50%, which might be further raised in the wake of a persistent foreign exchange liquidity crunch.
The ministry would charge Rs1.1 million from each pilgrim under the government scheme, but the Hajj expenses might rise to Rs1.3 million in case of further depreciation of the rupee, said the well-placed sources.
The sources further added that the government of Saudi Arabia was increasing the tax rate on Hajj by 18% to 20%.