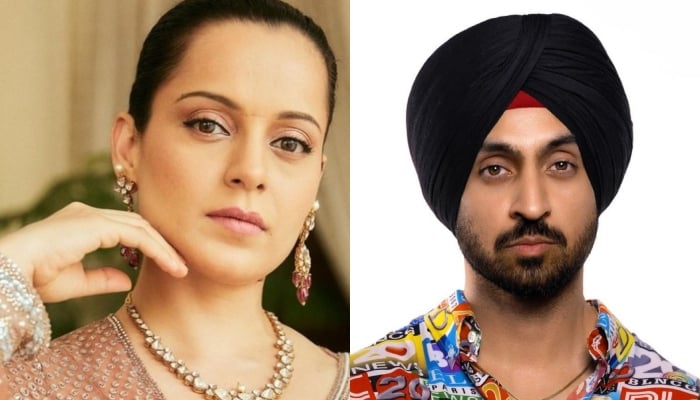 Diljit Dosanjh was threatened by Kangana Ranaut earlier today. She said he will be arrested soon for not being loyal to his homeland and supporting Khalistanis. The Peaches singer has responded to the tweet.
He took to his Instagram and shared a cryptic note in Punjabi which says 'May my Punjab keep thriving.' This is a response to Kangana's post she wrote about how Diljit is next in line to be arrested and this is the fate of whoever has dared to show rebellion against India.
Taking to her Instagram stories, she wrote, "All those who supported Khalistanis, remember next up in you. The police is here. One cannot do whatever they wish to anymore. Betraying the country or wanting to destroy it will cost you big time."
Kangana and Dosanjh's history of feuds traces back to 2020 where they had an heated argument about Shaheen Bagh's protests over social media.