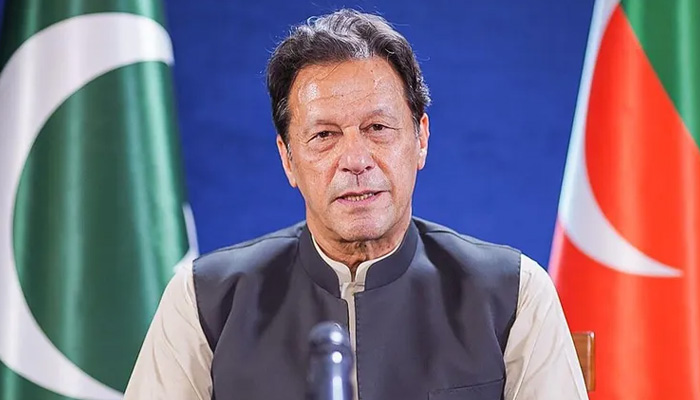 PTI hires Praia Consultants to promote image in US.
Praia Consultants will be paid $8,333.00 per month.
US firm has been fired for six months.
---
WASHINGTON: Seeking to build good relations with the US decision-makers after accusing the country of toppling its government, Pakistan Tehreek-e-Insaf (PTI) has hired another lobbying firm to promote the party's image.
Documents that surfaced yesterday confirm that PTI USA signed a contract with a Washington-based lobbying firm, Praia Consultants LLC, to support the party's goals for "good relations with the United States and the Pakistani diaspora in the US."
The contract was signed on February 21 for six months, according to the documents filed with the US Justice Department under the Foreign Agents Registration Act.
PTI USA, which is based in New York, is the principal client of the lobbying firm which will be paid $8,333.00 per month.
"During the term of this agreement, the firm shall provide expert advice regarding the client's relationship with the United States government and institutions.
Furthermore, the firm shall organise meetings with several key US decision-makers and will provide guidance in terms of the content of the meetings, the contract states.
Additionally, the agreement will continue for an additional six months till January 31, 2024, if both parties have no objections and provide written approval thereto by June 30, 2023.
Last year, the PTI hired a lobbying and PR firm, Fenton/Arlook, to provide public relations services, including but not limited to distributing information to and briefing journalists, placing articles and broadcasts, arranging interviews with representatives or supporters of PTI, advising on social media efforts and other such public relations services.
Fenton/Arlook was hired at the cost of $25,000 per month.
The News contacted PTI senior leader Fawad Chaudhry to seek his comment on the report but he did not respond.
In recent months a number of US lawmakers and influential figures had spoken in favour of former prime minister Imran Khan, asking the Pakistani authorities to follow the law of the land.
'Foreign agent'
Meanwhile, the government has reacted strongly to the development and accused Imran Khan of working for those who wanted subversion in Pakistan.
Speaking to the Capital Talk show host Hamid Mir, Defence Minister Khawaja Asif said these are the people who are issuing statements in Imran Khan's support from outside the country.
Criticising American diplomat Zalmay Khalilzad, defence minister questioned why Zalmay does not speak on the atrocities committed against the people of Palestine and Kashmir.
He wondered why Khalilzad speaks only for Imran Khan. "It seemed Khalilzad was being fed by people from here."