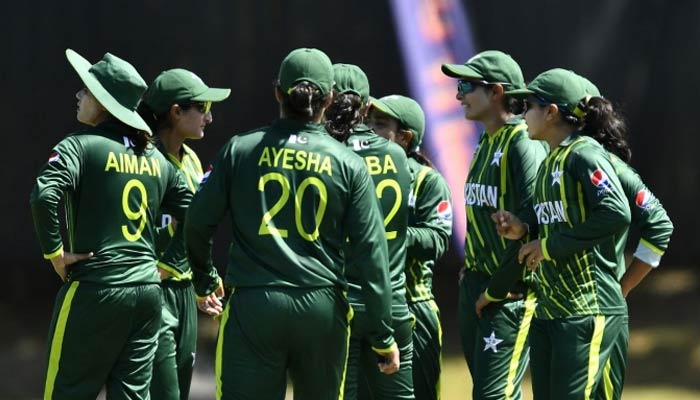 LAHORE: A total of 27 women's emerging cricketers will undergo skills and fitness training at the Inzamam Ul Haq High-Performance Centre, Multan, in the Emerging High-Performance Skills Camp, which is set to begin tomorrow (Saturday).
Over the course of the 13-day camp, these 27 players will train under the supervision of the academy coaches. The camp will be headed by former Test cricketer Mohsin Kamal and other academy coaches, including Mauhtashim Rashid and Muhammad Kamran Hussain.
This camp serves as an opportunity for the coaches to work on the skills of emerging cricketers and identify players for the forthcoming Asian Cricket Council (ACC) Women's Emerging Teams Asia Cup to be staged in June this year.
Head of women's cricket, Tania Mallick said: "Skill camps provide opportunities for young and emerging players to hone their cricketing skills under the guidance of experienced coaches. The camp will help identify and develop talented young players at the grassroots level and can help in creating a pipeline of players for the national team.
"The objective of this camp is to upskill our players so we are in a position to select a squad for the forthcoming ACC Women's Emerging Teams Asia Cup."
Player names (in alphabetical order): Aleena Shah (Peshawar), Amber Kainaat (Lahore), Anoosha Nasir ( Karachi), Areesha Noor (Lahore), Asma Amin (Faisalabad), Ayesha Bilal (Lahore), Ayesha Irfan (Lahore), Dua Majid (Lahore), Eyman Fatima (Lahore), Fatima Khan (Lahore), Fatima Shahid (Lahore), Gull Feroza (Lahore), Gulrukh (D.G.Khan), Lubna Behram (Lahore), Maham Manzoor (Karachi), Maham Tariq (Karachi), Najiha Alvi (Karachi), Neha Shermeen (Karachi), Sadaf Shamas (Lahore), Saima Malik (Quetta), Saiqa Riaz (Lahore), Shawaal Zulfiqar ( Lahore), Syeda Aroob Shah ( Karachi), Syeda Masooma Zahra (Karachi), Umm-e-Hani (Lahore), Yusra Amir (Karachi) and Zunera Shah (Karachi).
Support Staff: Mohsin Kamal (head coach), Muhammad Kamran Hussain (assistant coach), Mauhtashim Rashid (fielding coach), Shakir Qayyum (regional coach), Asiya Khan (manager), Rabia Siddiq (Physiotherapist), Mohammad Usman Shahid (Performance Analyst) and Ramzan Silachi (Strength and Conditioning Coach).