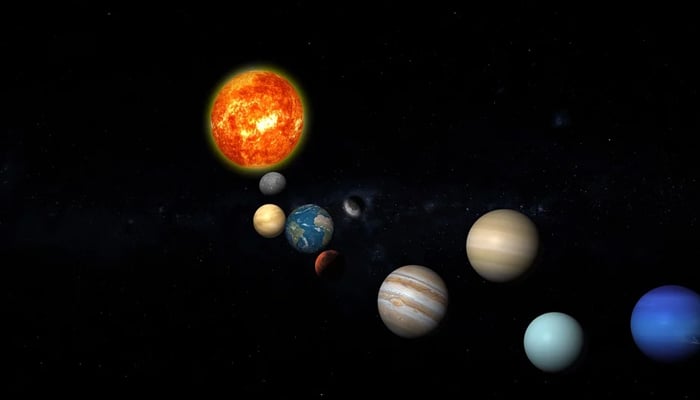 People who are obsessed with the solar system, stars and planets rarely come across an opportunity in which they can see the planets from the Earth with their naked eye just looking right up to the sky. What they see are just the stars without knowing that one of them may be a planet.

A similar, sighting is approaching for the lovers of astronomy and spatial objects as five planets — Mercury, Venus, Mars, Jupiter and Uranus — will be lining up creating a very rare astronomical sight on March 28. They will be visible after sunset, Times Now reported. 
Venus and Jupiter will be easily seen as they are the brightest planet in our solar system, whereas Mars will appear a little faith but still can be seen by people. However, Uranus, as it is will be dimmer than the others, and can be visible via binoculars. 
Moreover, similarly, Mercury would also be seen with such binoculars. 
Former astronaut Dr Buzz Aldrin who was the second person to set foot on the moon has also been waiting for this spectacular sight. On his Twitter account, he informed people about the rare alignment and said to look up for the eye-catching scene.
He wrote: "Don't forget to look to the sky at the end of the month for the planetary alignment which will have at least five planets – plus the moon – all visible in almost an arc shape as seen from Earth."
Rick Fienberg, who is a senior advisor to the American Astronomical Society, believes that seeing all five planets simultaneously would be a bit difficult as it's dependent on the viewers' location. He suggested choosing a place where the sky is clear to witness the planets.
This rare alignment occurred back in 2005, 2016 and 2020. The planets would be aligned in an arc shape rendering it a mesmerising view for space lovers.