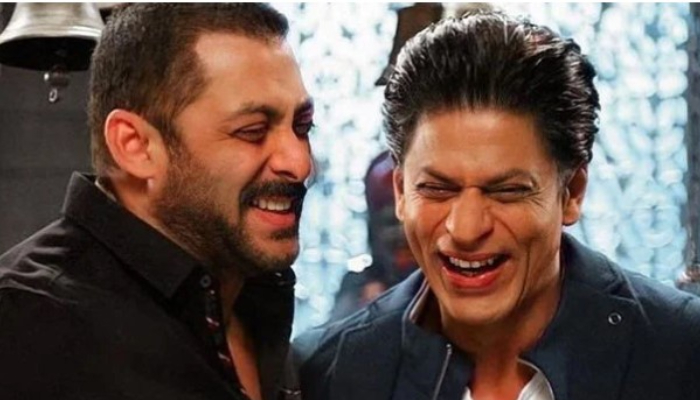 Reportedly, Shah Rukh Khan and Salman Khan will begin shooting for the two-hero film helmed by Aditya Chopra by January 2024.
A few days back, news came out that Aditya is planning on making a two-hero film with Shah Rukh Khan and Salman Khan that is also being called as Pathaan vs Tiger after witnessing an immense success of films; Tiger, Tiger Zinda Hai and Pathaan.
Salman featured in Pathaan for a special cameo with SRK. The scene separately collected a huge fan base.
While talking about that particular action scene, director Siddharth Anand revealed: "They just had so much love for each other, there was just so much positivity, they wanted to give each other space rather than hog a scene or a sequence. They were selfless and that just shows onscreen."
Before starring in this ambitious project, the duo will collaborate together in Salman's Tiger 3, reports ETimes.
As per the sources: "Salman Khan and Shah Rukh Khan will be seen on screen again in Tiger 3, they will be involved in some mind-boggling action. When Salman appeared in Pathaan to help SRK, fans went into a frenzy seeing their biggest cinema idols beating their antagonists to a pulp. Now, it's time for King Khan to repay the compliment in Tiger 3 and we expect Salman and SRK to pull off crazy, adrenaline-pumping, high-intensity action sequences that will blow our minds."
Pathaan vs Tiger film will bring back Salman Khan and Shah Rukh back together on-screen after 30 years. They last collaborated in Karan Arjun in 1995.