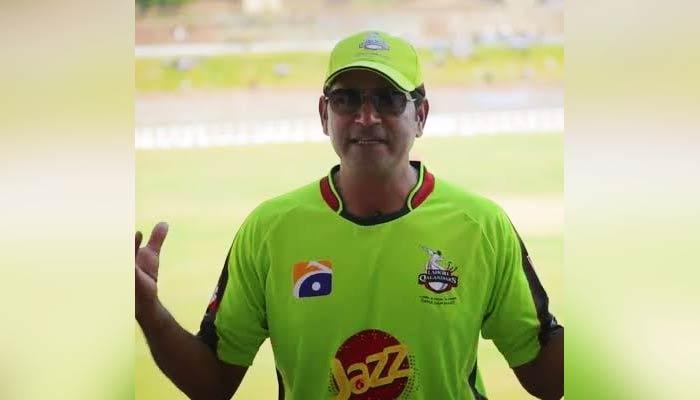 LAHORE: Former Pakistan cricketer Aqib Javed recently lambasted the selections of players who represented the national side during the recently-concluded T20I series against Afghanistan in Sharjah.
The former cricketer emphasised the importance of fitness" and said that players of the national side should have kept fitness as their top priority during the series, which they lost 2-1.
"If I was a player in that squad, I would have refused to play with this team. First, at least attain some levels of fitness before playing. Hopefully, they will have learned from this," Javed said.
"I am not sure what sort of experiment this was. It's clear to me that no consideration was taken when selecting the squad for this series about what standard of skills and fitness levels are needed to represent Pakistan," he added.
Javed also believes that Pakistan should field their full-strength team for the upcoming limited-overs series against New Zealand.
"Pakistan should play their regular team during the New Zealand series. Meanwhile, the youngsters should be sent on tours with the A team," he said.
Javed, who has served as head coach of the two-time Pakistan Super League (PSL) champions Lahore Qalandars since the inaugural season, was also impressed with young speedster Ihsanullah.
"Ihsanullah has improved a lot. He was part of our Players Development Program (PDP) in the past and also appeared for trials last year. It was good to see him bowl at pace during PSL," he said.
"Ihsanullah can be a good player in the future but he still needs to work on his variety. Haris Rauf also used to bowl only bouncers and Yorkers at the start of his career but he later also developed a slower ball which made him more successful. Ihsanullah needs to do the same in my opinion," he added.
It must be noted that New Zealand will tour Pakistan for five T20Is and as many ODIs in April and May.
Pakistan v New Zealand schedule:
14 Apr - 1st T20I, Lahore
15 Apr – 2nd T20I, Lahore
17 Apr – 3rd T20I, Lahore
20 Apr – 4th T20I, Rawalpindi
24 Apr – 5th T20I, Rawalpindi
26 Apr – 1st ODI, Rawalpindi
30 Apr – 2nd ODI, Karachi
3 May – 3rd ODI, Karachi
5 May – 4th ODI, Karachi
7 May – 5th ODI, Karachi