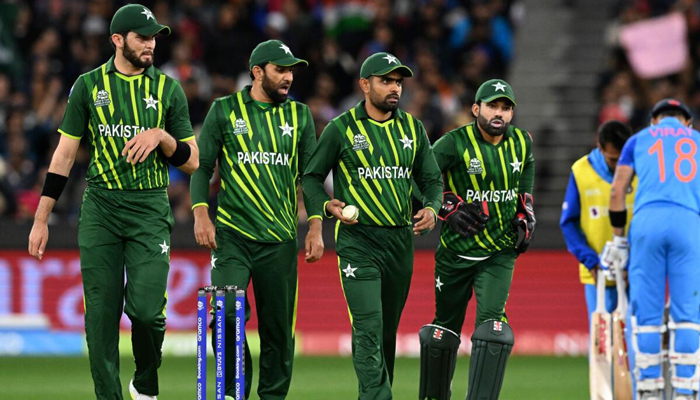 The International Cricket Council (ICC) has completed its annual update of Test and T20I rankings.
Pakistan are now ranked sixth in the Test format. However, the Men in Green have dropped one place in the ICC T20I rankings and are now in fourth place.
India lead the table in both Test and T20I cricket after dethroning Australia from the top spot in the longest format of the game.
"India have overtaken Australia to regain No.1 position in the ICC Men's Test Team Rankings following the annual update that drops results from the 2019-20 season and reflects all series completed since May 2020," the ICC stated in a press release.
"India's rating points have moved up from 119 to 121 as their 2-0 defeat to New Zealand in March 2020 no longer figures in the rankings, which assesses series completed prior to May 2022 at 50% and subsequent series at 100%. India were last at the top for a month in December 2021.
"Australia have slipped from 122 to 116 rating points as their home series wins over Pakistan (2-0) and New Zealand (3-0) in 2019-20 no longer figure in the rankings, while their 4-0 win over England in 2021-22 has its weighting halved to 50%."
It must be noted that Australia will face India in the final of the World Test Championship 2023 at The Oval on June 7.
The annual update to the ODI team rankings will be finalised on May 10 after the conclusion of the ongoing Pakistan-New Zealand series.