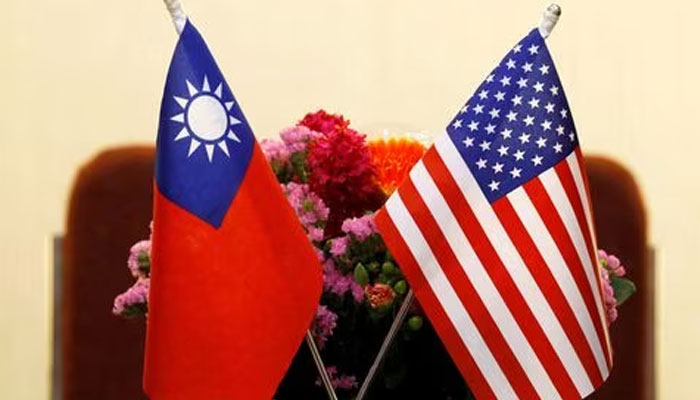 Taiwan and the United States are preparing to sign the first trade agreement under a newly established framework, as announced by both governments. This development serves to strengthen ties between the two nations, particularly during a period of increased tensions with China over Taiwan's democratic governance.
Last August, Taiwan and the United States initiated discussions under the US-Taiwan Initiative on 21st-Century Trade. This initiative was launched after Taiwan was excluded from the Indo-Pacific Economic Framework, a broader pan-Asian trade initiative spearheaded by Washington.
The Office of Trade Negotiations in Taiwan issued a brief statement confirming that the inaugural agreement under the framework would be signed in Washington on Thursday morning, local time. However, no further details were provided.
The US Trade Representative's office announced that Deputy United States Trade Representative Sarah Bianchi would be present at the signing event, but did not provide additional information.
In the previous month, both sides reached an agreement on the initial phase of their trade initiative, which covered areas such as customs and border procedures, regulatory practices, and support for small businesses.
Following the signing of the initial agreement, negotiations will commence on more complex trade matters, including agriculture, digital trade, labour and environmental standards, state-owned enterprises, and non-market policies and practices, as previously stated by the US Trade Representative.
It is anticipated that the trade pact will not result in changes to tariffs on goods. However, proponents argue that it will enhance economic ties between the United States and Taiwan, expand the island's access to US exports, and bolster Taiwan's resilience against economic pressure from China.
China has criticised these trade talks, as it does with any form of high-level engagement between Taiwan and the United States. Beijing asserts its sovereignty over Taiwan and has been exerting pressure on Taipei through repeated military manoeuvres, including war games near the island.