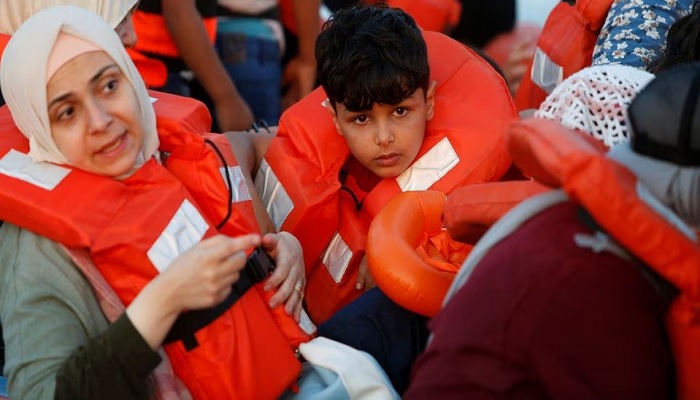 Italy's coast guard Saturday conducted a daring rescue operation, saving a total of 177 individuals, which included 27 crew members, from a ferry engulfed in flames during its voyage from the Italian island of Lampedusa to Porto Empedocle in Sicily, Reuters reported.
According to an official statement from the coast guard, among the passengers on the ferry were 83 migrants who were in the process of being relocated from Lampedusa.
All passengers were successfully transferred to a coast guard vessel and are currently en route to Porto Empedocle. Only three individuals are not continuing their journey to Porto Empedocle and are instead returning to Lampedusa.
The coast guard displayed exceptional skill and resourcefulness during the rescue mission, utilising powerful water jets to cool down the sections of the ferry affected by the fire, which had erupted in the engine room late on the preceding Friday night.