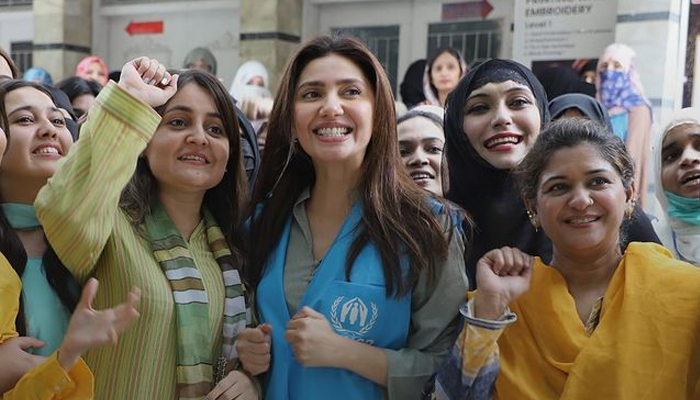 Pakistani superstar Mahira Khan has shown compassion to the Afghans leaving Pakistan following the orders of deportation of illegal migrants living in the country, saying that some of them "are still in need of our kindness".

Taking to the picture and video-sharing site Instagram, the Humsafar actor urged the government in Islamabad to continue supporting the needy as the country has been doing this for decades.
"No one leaves their home behind by choice," wrote Mahira who is the National Goodwill Ambassador for the United Nations High Commission for Refugees (UNHCR). 
The post contained a picture of the popular artist wearing a jacket of the UNHCR, surrounded apparently by some Afghan women.
She highlighted the Pakistani "tradition of hospitality" towards those seeking shelter, which said she feels proud of. She said that Pakistan has provided security to the Afghans for four decades.

"Here in Pakistan, I've been proud of our tradition of hospitality towards those in search of safety, dignity and respect. For over 40 years we have provided safety to our Afghan brothers and sisters in need," the Verna star wrote.
She said that among those going back to their homeland, there are people who "still need our kindness and compassion", and expressed the fear that they might be at risk if they return.
Millions of Afghans have poured into Pakistan in recent decades, fleeing a series of violent conflicts, including an estimated 600,000 since the Taliban government seized power in August 2021 and imposed their interpretation of religious laws.
More than 180,000 people have returned to Afghanistan since Islamabad ordered 1.7 million Afghans which says are living illegally in Pakistan to leave or face deportation.
Pakistan has said the deportations are to protect its "welfare and security" after a sharp rise in attacks, which the government blames on militants operating from Afghanistan.