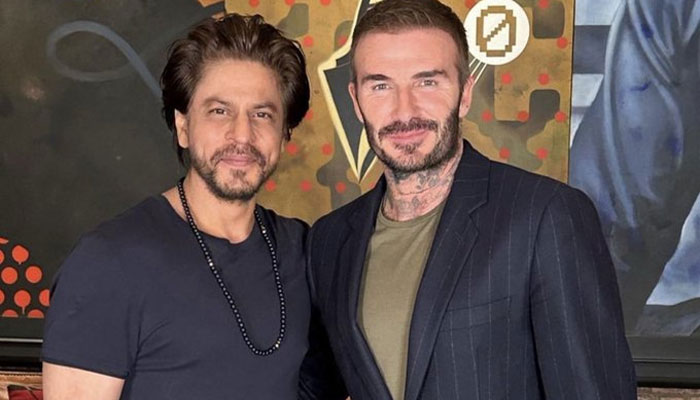 Bollywood superstar Shah Rukh Khan has dubbed his 'friend' David Beckham an 'icon and absolute gentleman' after the former footballer attended actor's private party at his Mumbai residence, Mannat.

Taking to Instagram, the Pathaan actor shared a stunning photo with Beckham with a sweet note.
Khan says, "Last nite with an icon…and an absolute gentleman. Have always been a big admirer but meeting him and seeing how he is with kids made me realise that the only thing that out does his football is his kindness and his gentle nature.
"My love to your family. Be well and happy my friend and get some sleep….@Davidbeckham."
The photo has received thousands of hearts within no time.

Shah Rukh Khan's daughter Suhana also showered love on the photo by pressing the heart button .
David Beckham is reportedly in Mumbai and attending back-to-back parties during his three-day trip.