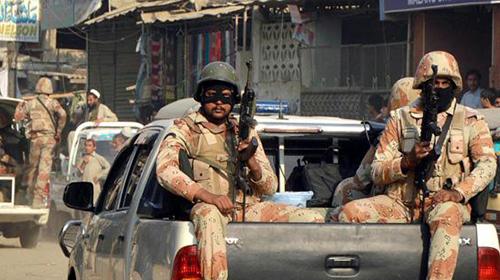 KARACHI: Law enforcement agencies (LEA) on Saturday nabbed a facilitator of the Lyari gang-war from the Lyari General Hospital.
According to sources, Riaz Babal aka Babla, a key facilitator of the Lyari gang-war was picked up by LEAs during a raid at the hospital. Babla was later shifted to an undisclosed location for further interrogation.
Sources add, that information provided by Babla led law enforcers to the residences of gang-war members belonging to the Baba Ladla group where LEAs also managed to seize arms and ammunition from Phool Patti lane.
Mama Nisar and Mama Rashid however managed to evade arrest and escaped.