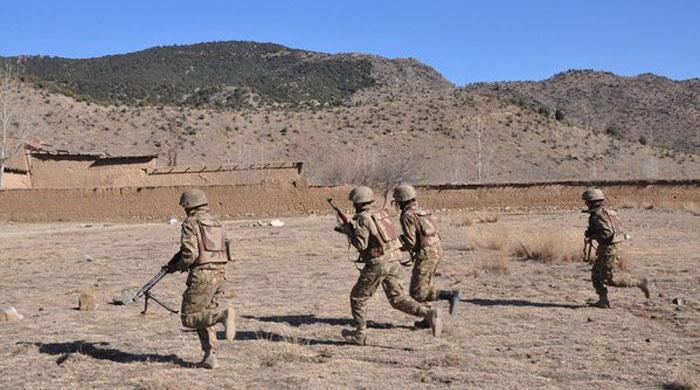 RAWALPINDI: At least 21 terrorists have been killed since last night in operations conducted by the military in Shawal valley of North Waziristan tribal agency, the ISPR said Tuesday.
According to tweets sent out by DG ISPR Lt-Gen Asim Bajwa, the ground forces are continuing the hunt for fleeing terrorists through chase, cordon and search operations. The ground operations are backed by airstrikes by the PAF and combat Army aviation, he said.
The army has successfully secured important heights and passes along the Pak-Afghan border, while the valley's sanitsation is in progress as operations continue, he said.