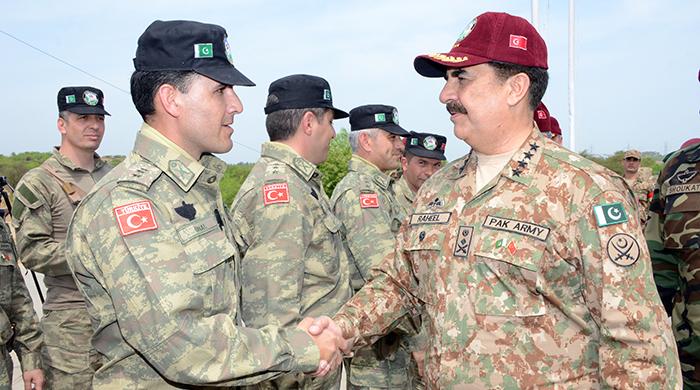 RAWALPINDI: Chief of Army Staff (COAS) General Raheel Sharif visited the National Counter Terrorism Training Centre (NCTC) in Pabbi on Monday and witnessed the Pak – Turkey joint Exercise "ATATURK-IX", which is a series of yearly joint exercise between the two armies.
The two-week-long exercise was conducted at high altitude deep snow environment at Rattu near Astore and later in urban environment at Pabbi near Jhelum, said a statement issued by the Inter Services Public Relations (ISPR).
Troops from Turkish Special Forces and Turkish Mountain Commando participated in exercise along with Pakistan Army troops.
Turkish Air chief meets CJCSC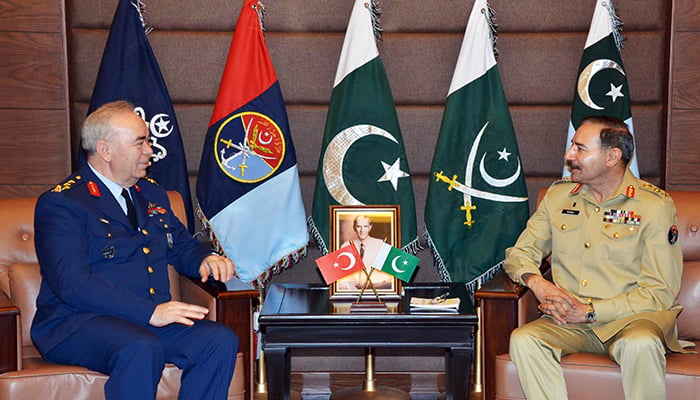 Meanwhile, Commander Turkish Air Force General Abidin Unal, who is on an official visit to Pakistan, called on Chairman Joint Chiefs of Staff Committee General Rashad Mahmood at Joint Staff Headquarters in Rawalpindi.
According to an ISPR statement, both dignitaries discussed matters of professional interest and reiterated the need to enhance bilateral cooperation between Armed Forces of the two countries.
The visiting dignitary lauded the professionalism of Pakistan Armed Forces and acknowledged the sacrifices made by Pakistan in fight against terror.