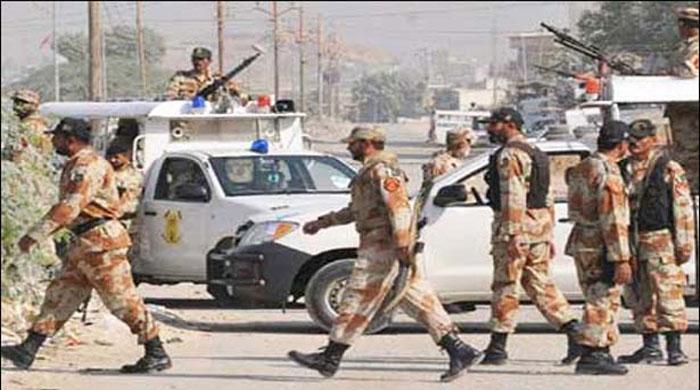 ISLAMABAD: After completion of two years, the Protection of Pakistan Act 2014 got expired midnight at 12am between Wednesday and Thursday. Federal government is considering several options including an ordinance for its re-promulgation, highly placed sources told The News here on Wednesday.
"We have moved a summary to Prime Minister Nawaz Sharif for extension of two more years for this law," one of the key officials of Interior Ministry disclosed while requesting anonymity. The sources claim that Federal Interior Minister Ch Nisar Ali Khan has been informed about this development a couple of days back and he had directed the authorities to move a summary for the extension of this law.
Another source adds that a summary has been moved bringing an ordinance for immediately resolving this matter as number of anti-terrorism cases were being proceeded in four special courts established under POPA in provincial headquarters of Quetta, Lahore, Karachi and Peshawar.
The sources claim that initially an ordinance may be introduced by the government and later the issue could be presented in the parliament; however, a final decision is likely in the next cabinet meeting. 
"The government would decide about the future of POPA in the next scheduled cabinet meeting headed by Prime Minister Nawaz Sharif, "said State Minister for Interior M.Baligh Ur Rehman, when contacted by this correspondent.
Initially this law was promulgated through an ordinance later it was approved from the parliament. Under this law, law enforcement agencies were allowed to arrest anyone and search any premises without warrant. They were also allowed to detain any citizen for sixty days without mentioning any reason.
"There would be no immediate problem for the government because, according to the law even if government does not extend this law all the terrorism cases pending before these courts would be automatically transferred to the Anti Terrorism Courts functioning in the country under ATA 1997 laws," says Col (retired) Inam ul Rahiem, a lawyer known for human rights cases and a council for missing persons as well. He added that POPA was never appreciated by the human rights activists and legal fertility in general as it is need of the time to strengthen the present judicial system.