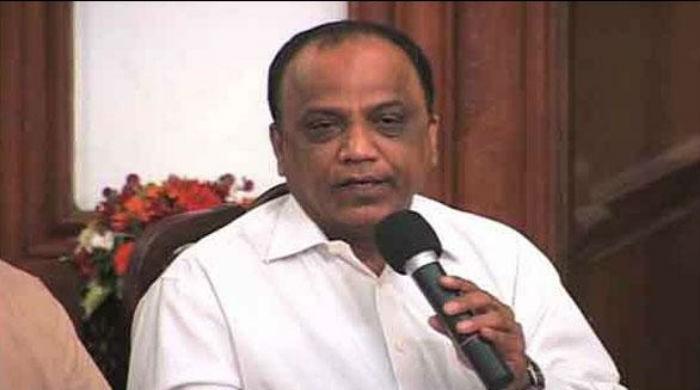 KARACHI. National Accountability Bureau (NAB) might issue red notice against former Minister for Ports and Shipping Babar Khan Ghauri, revealed a source on Tuesday.
During Ghauri's tenure, about 1,200 people were illegally appointed in Karachi Port Trust (KPT), revealed a source privy to the development, requesting anonymity. Out of the 1,200 appointments, 125 grade 17 officers were also hired, source added.
However, all the appointees were hired in one night, the source revealed.
In lieu of this, an investigation has already been launched against Rauf Akhtar Faruqi, former GM of KPT.
Ghauri, who is currently out of country, was summoned to come with records on January 25, this year. Due to his failure to show, a red notice is likely to him issued against the former minister, said the source.
According to the source, NAB is also likely to file a reference against Ghauri, who is currently out of country.
Ghauri was in news recently because of the corruption allegations leveled against him by Muttahida Qaumi Movement's leader Amir Khan, who claimed that Ghauri owns as many 31 petrol pumps in Karachi.
"Babar Ghauri, who owns properties of millions of dollars in American, owns 31 petrol pumps here in Karachi. Did he inherit it from his father?" Khan said, adding "He should give the money to the worker; he has run away after looting from here."
The allegations were refuted by former minister and Ghauri demanded MQM leader to provide evidence to back his claims. "I don't wish to engage in mudslinging but I have the right to take legal action against such allegations," he said.
Speaking at MQM Pakistan's Youm-e-Tasees yesterday, Khan claimed that Ghauri owns as many as 31 petrol pumps in Karachi.