KARACHI: US Consul General Grace Shelton visited the Shri Varun Dev Mandir at Manora Island on Thursday.
The Shri Varun Dev Mandir, a historic Hindu temple dedicated to the Hindu Lord of the Seas (Varuna) and believed to be the only temple dedicated to Varuna in Pakistan –is being preserved by Sindh Exploration and Adventure Society (SEAS) under a US government-funded project.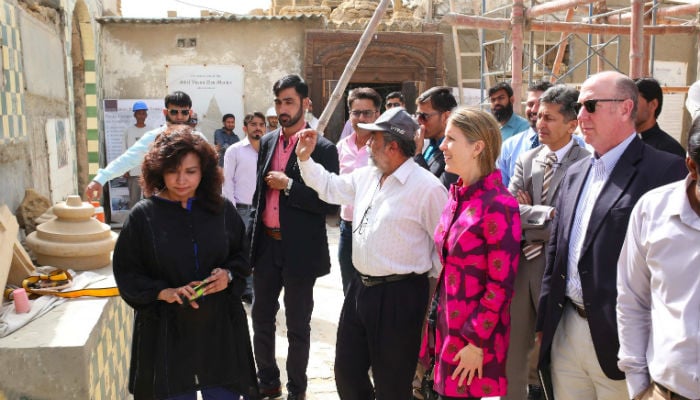 Shri Varun Dev Mandir is the second US Ambassadors Fund for Cultural Preservation (AFCP) grant in Sindh and the 19th project in Pakistan. Through the grant, SEAS hopes to make a series of significant efforts for preservation of this temple.
"This site underscores the importance of interfaith harmony and highlights Pakistan's long history of cultural and religious diversity," said Consul General Grace, adding "I am pleased that the diverse communities on Manora Island have all shown such a strong interest in protecting their cultural heritage," she said.
Previously, the Shri Varun Dev temple was in a dilapidated state due to humid winds and encroachments around the area. However, since the preservation efforts started, Hindu priests and pilgrims have begun conducting religious rituals for the first time in decades.
The preservation project seeks to restore many cultural sites in the country to show the US's respect for Pakistan's rich heritage and religious and cultural diversity.