They looked best of the best of their trades. Senior officers, the country's top court picked to probe the Sharifs' family in Panama Leaks case on Friday, have an impressive career path and credentials, their profile suggested.
Our correspondent spoke to their friends and family members in an effort to know their profile soon after the Supreme Court announced names of Joint Investigate Team (JIT) to probe the Prime Minister and his children in the Leaks case.
Wajid Zia
Wajid Zia of Federal Investigation Agency (FIA) is a seasoned police officer who has served as an investigator at one of the United Missions in Hague. He will be heading the JIT.
Mr Zia, who also served in the Intelligence Bureau, has been a part of JIT formed to investigate the assassination of former Prime Minister Benazir Bhutto (late).
He has also served in Motorway Police and Khyber Pakhtunkhwa Police as well. He has a clean career and proved his credentials showed he never compromised on professional matters.
Presently, Zia is the Additional Director General (Immigration) FIA. He belongs to Tehsil Murree of District Rawalpindi.
Amer Aziz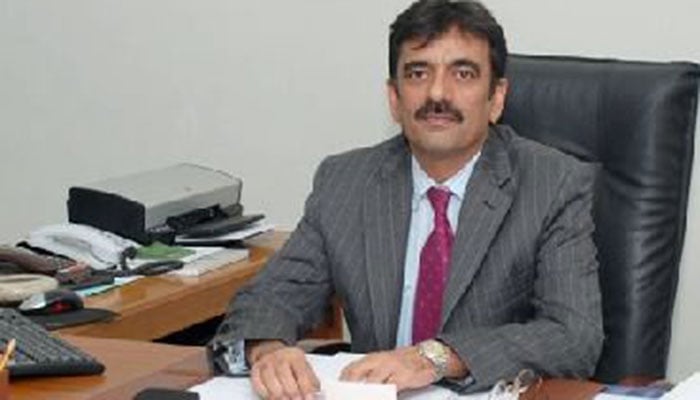 Amer Aziz, an officer of (BS-21) is a charter account by profession. He is the son of Brigadier (retd) Abdul Aziz and joined State Bank of Pakistan in 1997.
He is also currently serving a Managing Director of the National Institute of Banking and Finance in Islamabad.
Bilal Rasool
Executive Director Communication Bilal Rasool of Security Exchange Commission of Pakistan is Chevening scholar and studied economics and finance at University of Leads in the United Kingdom in 1995.
He joined SECP as a young officer some 24 years ago after completing his master at Quaid-e-Azam University. He also did a course from the United State in anti-money laundering in 2003.
He can speak Arabic fluently and investigated Mudaraba case in 2007 where he has been facing many threats from certain elements.
He is also father of first ever anti-money laundering ordinance and headed SECP anti-money laundering cell accordingly.
Irfan Naeem Mangi
Irfan Naeem Mangi, who is representing National Accountability Bureau, has 14 year's experience of investigation in financial corruption.
He studied at the National Defence University and joined NAB in 2003. As a member of JIT Mr Mangi, (BS-20), has been investigating major projects namely the Saindak copper-cum-gold project and Balochistan Copper case in particular.
Brig (retd) Muhammad Nauman Saeed
Brigadier (retd) Nauman Saeed who is representing Inter Services Intelligence (ISI) in JIT fought the war against militants in Khar and Bajaur Agency. He was part of an operation named Lionheart against Tehreek-e-Taliban Pakistan and al-Qaeda fighters in Bajaur, a mountainous area bordering Afghanistan in 2008-09.
As a commander, Mr Saeed led his men on a two-year campaign to drive out thousands of TTP militants from the area. He was awarded Sitara-i-Basalat in 2009 by the government.
Brig Kamran Khurshid
Brigadier Kamran Khurshid who is representing Military Intelligence in JIT is season officer who also was a part of a crucial meeting between Border Security Force, India and Pakistan Rangers held at JCP Attari in December 2007.
Both Brig Khurshid and Brig Saeed were also reportedly part of the committee probed Dawn Leak case earlier this year.
The next hearing of the special bench will be held on 22nd of this month.
The Secretariat of the JIT shall be housed in the Building of the Federal Judicial Academy, Islamabad.
According to Supreme Court's order, the federal government has been directed to provide the JIT members necessary funds with an initial amount of Rs20 million. The funds shall be placed at the disposal of the Head of the JIT.
The JIT shall have the power to engage and associate local and foreign experts to facilitate the investigation and collection of evidence.
As the JIT, in essence and substance, is acting on the direction of the Supreme Court of Pakistan, all the Executive Authorities throughout Pakistan shall act in aid of the JIT.
The JIT has been directed to commence and complete the investigation and submit its final report in stipulated time period.
It shall also submit fortnightly progress reports, the orders further said.
In its ruling on April 20, the Supreme Court had ordered the formation of a six-member JIT to probe corruption allegations by opposition parties against Prime Minister Nawaz Sharif in the Panama Leaks case.
—With additional reporting from Azaz Syed.