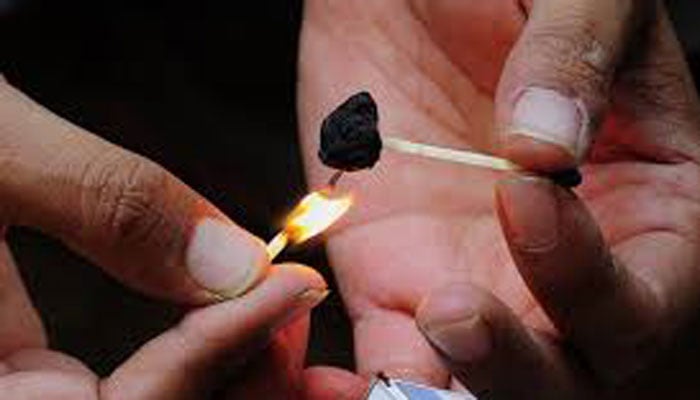 The presence of narcotics in the educational institutions of the country is an elephant in the room – an issue which was either hushed up or was considered too trivial to take action upon.
However, recent reports indicate that except for KPK, the respective provincial authorities of Sindh and Punjab are waking up and taking notice of the issue.
Acting upon media reports of drug abuse in educational institutions, the Sindh government decided to conduct blood screening of all students receiving education in public and private sectors in the province once in a year. 
The decision was taken by Chief Minister Sindh Syed Murad Ali Shah in his meeting with Director General Anti-Narcotic Force (ANF) Major General Musarrat Nawaz Malik.
The chief minister said, in a press statement, that after going through news reports of drug use in educational institutions of Islamabad, he has become concerned about the students studying in Sindh's institutions and hostels.
"The government would bear expenses of the students receiving education in the public sector while educational institutions in the private sector would be instructed to start a policy of blood screening for each and every student at least once in a year."
He added that this policy would also help control diseases such as Hepatitis etc.
The Punjab Higher Education Commission Director General Human Resources Mohammad Anis has also admitted that according to the information received from surveys conducted by a number of NGOs, drug abuse is present within educational institutions.
"No one can deny the fact that it is there – but the question is how much of the menace has penetrated into our educational system. What we know right now is that drugs are being used equally by both genders, in colleges and universities, with the ratio being very high," he said.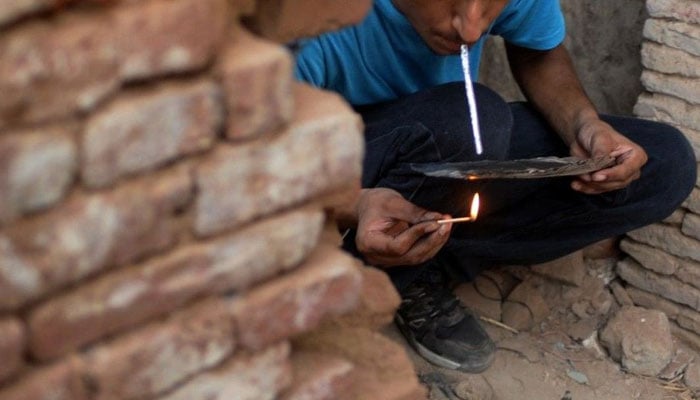 Anti-narcotics consultant Syed Zulfikar Hussain, is on record saying that the youth in educational institutions are usually seen visiting cafes to buy drugs and smoke drug-infused shishas.
Hussain added that in universities, where students usually come from higher-income families, drugs such as crystal meth, cocaine, hashish, heroin and LSD tablets are used. 
"One LSD tablet costs Rs3,000. When it comes to universities, injections, hashish and alcohol are available for the students," he said.
While the concerned authorities in Sindh and Punjab have started taking action, or least have started admitting the gravity of the situation, the province where drug abuse is at its peak – is yet to take concrete action against it.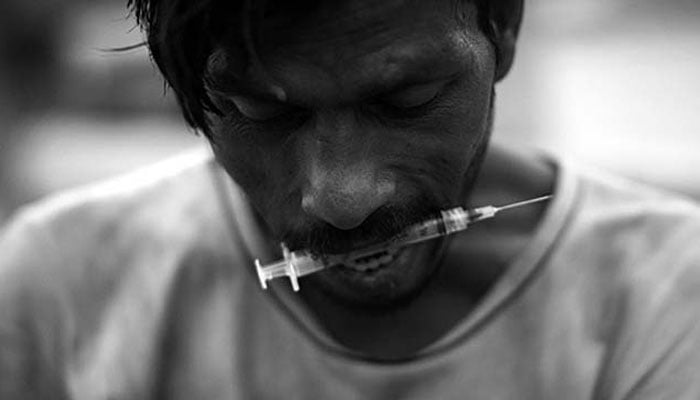 Aftab Ahmed – Peshawar`s correspondent for Geo News – said that despite heavy usage of a drug called ice, meth, crack or crystal meth, no substantive action has been taken by the provincial authorities.
"Recently a search operation was called in the university hostels after the tragic incident in Abdul Wali Khan University, a heavy amount of narcotics were found in the hostels, however there was no any follow up action against it," he said.
Ahmed added that narcotics are easily available in KPK because of its close proximity to Afghanistan – a country with lack of narcotics control.
Ahmed`s opinion was endorsed by Chairman Dost Foundation Azazuddin.
"The statistics of drug users across the country lies between five to six pe rcent, however in  KPK, the figure is around 11 to 12pc. Unrestricted supply of narcotics from Afghanistan is the major cause." 
"Our foundation has noticed a rise in the number of drug addicts in the province," he added.
However, SSP Operations Peshawar Sajjad Khan refuted the perception that not enough action has been taken against the presence of narcotics in the province.
"There have been arrests and crackdowns against drug peddlers. We have conducted media awareness campaigns," said the police official.
"The presence of narcotics is limited to the outskirts of Peshawar," he claimed.