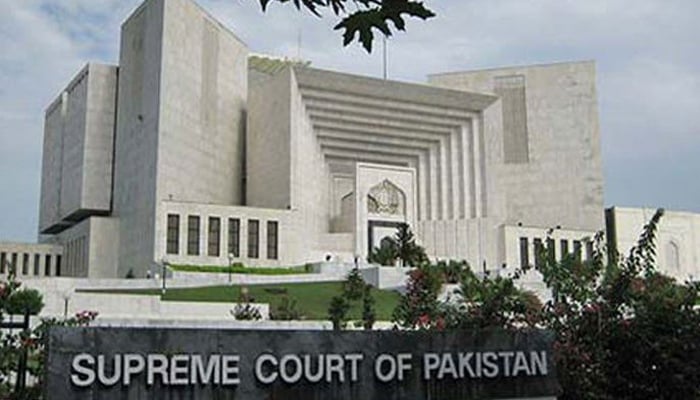 KARACHI: Following the much-awaited Panama case verdict announced by the Supreme Court early Friday, analysts reacted to the disqualification of Prime Minister Nawaz Sharif. 
Speaking to Geo News, senior journalist Hamid Mir said that the SC's decision would most definitely not bring an end to Sharif's political career.
"Nawaz Sharif will continue to decide on all political and party matters," Mir said. "He [Sharif] will decide who the next prime minister will be."
Referring to the dismissal of Pakistan Peoples Party's government in 1990 and dissolution of assemblies by then President Ghulam Ishaq Khan by using article 58-2B of the constitution, Mir said the same isn't applicable in Nawaz Sharif's dismissal as the prime minister as the court announced its verdict against an individual and his family.
"It's not right to draw a parallel with Benazir's dismissal, when PPP party workers first raised the slogan Ya-Allah Ya-Rasool Benazir Bayqasoor (Oh God oh Prophet Benazir is innocent)," Mir said. "The article hasn't been revived as the assemblies are in session unlike Benazir's case when they were dissolved by Ishaq Khan."
Mir also added that following the implementation of SC's verdict to dismiss Nawaz Sharif as the premier, restrictions imposed on the media 'from state and non-state actors will cease to exist.'
"The media can say good bye to restrictions imposed through Whatsapp calls during Sharif's era," Mir said.
The senior political analyst also emphasized that Sharif made a huge political mistake last year, when 'a huge conspiracy was being stirred against him, and instead of stopping Pervez Musharraf's trial, he facilitated his escape.'
He stressed that had Sharif stood up to the 'establishment' back then, he would have had a much honorable exit than the current situation.
"Had he [Sharif] not sent Musharraf abroad and sacrificed so many including Pervez Rashid, Tariq Fatemi, Mushahidullah Khan, things would have been different," Mir said. "Last nail in the coffin was this legal battle which he lost."
Adding to the commentary on the Supreme Court's verdict based on article 62-1F, Geo News anchor and senior political analyst Saleem Safi said definition of some terms in the constitution can only be decided upon by the judiciary. Referring to the article 19, he said while some terms such as "friendly relations with foreign states," can be decided on by a court, others such as integrity, honesty or moral character of an individual are matters only best known by God.
Former governor of State Bank of Pakistan Muhammad Imtiaz Alam Hanfi claimed that the 'game was in Sharif's and Parliament's court,' and claimed that he [Sharif] was the only 'moderate PML-N leader.'
Hanfi claimed the party would break if anyone from within PML-N is to be chosen as the party leader.
Speaking about Chaudhry Nisar's presser held on Thursday, Hanfi alleged that Nisar had 'very beautifully announced a coup against Nawaz Sharif,' and went on to claim that Nisar's 'extreme right wing and pro-jihadi' views will prove lethal for the country, which was effectively managed by Sharif's center right leadership.
Weighing in on the Panama case verdict, prominent lawyer and political analyst Muneeb Farooq claimed that Shehbaz Sharif is not willing to resign from his position as Punjab's Chief Minister because 'he thinks he can stitch up PML-N's election in 2018 very nicely if he continues to serve as Punjab's top boss.'
He added it would be a huge message to all involved institution if Nawaz decides on nominating Khawaja Asif as the prime ministerial candidate.
"Shehbaz Sharif, however, will have to be brought forward as the prime ministerial candidate moving forward, if the Sharif family wants to maintain control of the party," Farooq said, adding that Punjab is PML-N's breeding ground and it would be difficult to start a wave against the party in the province as long as Shehbaz Sharif maintains the province's administrative control.