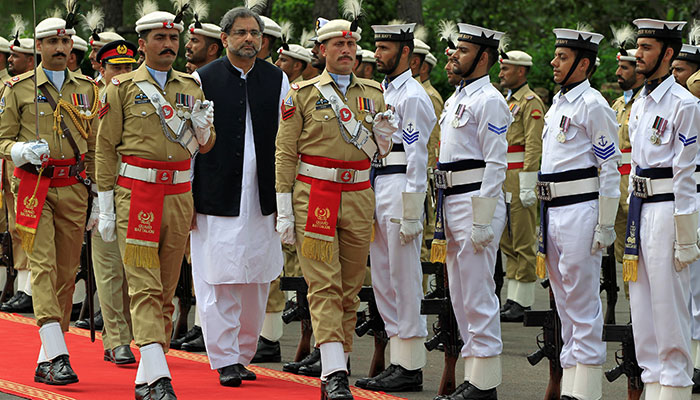 ISLAMABAD: A notification was issued on Friday stating that Prime Minister Shahid Khaqan Abbasi will be heading the Economic Coordination Committee of the Cabinet, instead of its present chairman — Finance Minister Ishaq Dar, according to sources.
The committee includes ministers of communications, petroleum, commerce, industries and production, information, law, planning, railways, food and power and water.
However, the water and power ministry was amended by the new premier when his cabinet was formed, creating a ministry of energy that will include earlier portfolios of water and power and petroleum and natural resources. 
The prime minister, who held the portfolio of petroleum and natural resources ministry in the previous cabinet of Nawaz Sharif, will head the new power ministry. 

Dar, the finance minister in the previous cabinet as well, is a close confidant and relative of Nawaz. He, too, will be facing corruption cases in an accountability court as per the Supreme Court's April 28 judgment in the Panama Papers case.