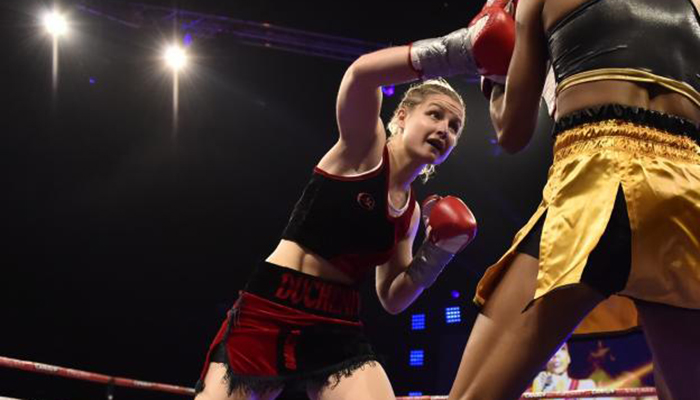 PERPIGNAN: France´s women´s world featherweight champion Angelique Duchemin died aged 26 on Tuesday after suffering a heart problem in training.
Duchemin fell ill at her boxing club in Thuir in the Pyrenees Orientales region on Monday evening.
She received a cardiac massage before being rushed to hospital in Perpignan, the head of the local boxing federation Jacques Rovira told AFP.
She passed away in hospital on Tuesday morning, apparently of a pulmonary embolism, Rovira added.
Duchemin, whose father, also a boxer, died of a heart attack in 2013, was a double champion of France and Europe in 2015 and won her world title in May.
She was due to defend her title on October 12 in Montpellier.
France´s Olympic champion, Estelle Mossely, posted on Twitter: "It´s with sadness that I heard about the death of Angelique Duchemin! We started out in the team together. So young... my condolences to her family."