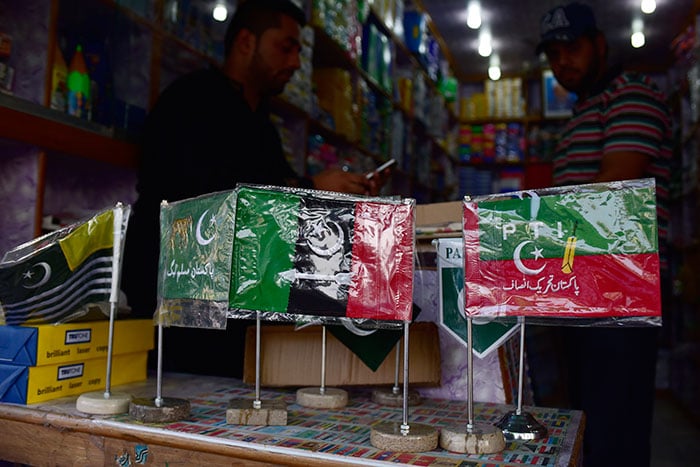 The area comprising the NA-120 constituency is a pre-partition locality, part of Lahore's famed 'old city', with historic buildings — many of which have since been demolished and made into commercial plazas.

The constituency also comprises Data Darbar, the city's biggest wholesale market (Shalmi), electronics market (Hall Road) and vehicle parts market (Bilal Gunj).
The Central Model School, considered the city's best public school, is located here, along with the famous Government College and National College of Arts — whose students are often found in Anarkali Bazaar shopping for art stationery.
Anarkali also hosts scores of shops of women's clothing, khusas, and other everyday household items.
The area boasts a high literacy rate according to several reports, and most people are either working middle-class folk or traders/businessmen.
However, despite having elected a prime minister thrice, several areas of the constituency are accumulated with rainwater nearly every monsoon season. Traffic is always a nightmare. Drinking water is of an unacceptable standard and electricity load-shedding is worst during peak summers.
The Punjab Assembly and the CM's Secretariat at 90 The Mall are situated in the constituency, which also covers localities such as Lower Mall, Mazang, Chauburji, Islampura (Krishnagar), Mayo Hospital, Urdu Bazaar, Bilal Gunj, Sanda, Anarkali, Santnagar, Rajgarh, Riwaz Garden, Temple Road, Lake Road, Lytton Road, Hall Road, Cooper Road, Shamnagar, Ravi Colony, Kasurpura, Khokhar Town, New Anarkali, Kareem Park, Queens Road, Shahrah-e-Fatima Jinnah, Moj Darya Road, Ram Nagar, Dave Samaaj Road, Prem Nagar, Bund Road and Mominpura.
Most homes here are apartments atop shops where large families are crammed; however, several have also moved out, converting their home spaces to godowns as well.
Nawaz and Shehbaz Sharif both lived in the area as well and went to St Anthony's School on Lawrence Road and onwards to the famous Government College.
Moreover, the provincial assembly constituencies PP-139 and PP-140 fall under NA-120, bagged by PML-N's Bilal Yasin (present Punjab food minister and relative of Kulsoom) and Majid Zahoor, respectively.
PTI's Dr Yasmin Rashid also hails from a local family of the area. Her father-in-law was elected from the area during Bhutto's government.
Meanwhile, Kulsoom, among other things, can count on the local support of the pehlwans — being the granddaughter of the famous Gama Pehlwan — who're still very influential in the area and command respect.