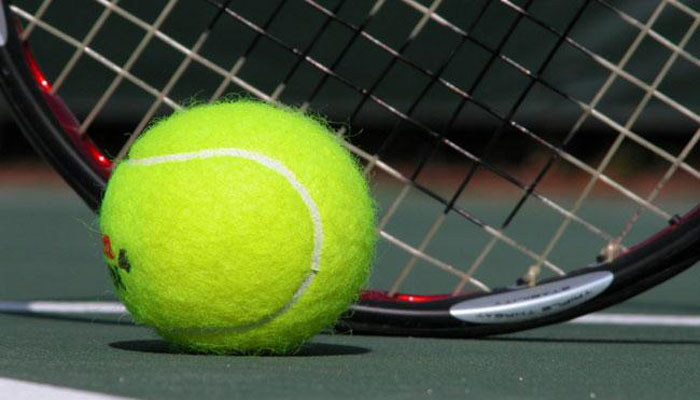 ISLAMABAD: Thailand pulled one back by winning their doubles match against Pakistan to reduce the hosts' lead to 2-1 in the Asia Oceania Davis Cup Group II final at the Pakistan Sports Complex grass courts here on Saturday.
Asian No 1 doubles pair Sanchai Ratiwatana and Sonchat Ratiwatana got the better of Pakistan No 2 pair of Mohammad Abid and Shahzad Khan 4-6, 6-4, 6-1, 6-1 to put Thailand on the board.
Following Pakistan's convincing win in the opening day's singles, the team management rested Aisam-ul-Haq Qureshi and Aqeel Khan for the doubles providing a good opportunity to the Thai pair to tame the inexperienced Pakistan duo.
The experienced Thai pair took time to settle down. They lost the opening set after Sonchat's serve was broken in the dying moments of the set.
After going up 1-0, Pakistan pair of Shahzad and Abid lost their momentum in the second set. Both Thai brothers were seen hitting winners one after another to seize the initiative. After winning the second set by the narrowest of margins, the Ratiwatana brothers totally dominated the third and fourth sets respectively to seal the victory.
Shahzad was particularly seen struggling with his shots as he was not bending properly to meet the ball.
The Thai brothers smashed 119 winners against Pakistan's 84.
The Pakistani pair double-faulted eight times against the four committed by their Thai counterparts.
"Since both Pakistan ace players have already crossed 37, it would have been difficult for them to play on all three days in the scorching heat. As a planned strategy, we had decided to field the back-up pair leaving both Aisam and Aqeel fresh for the reverse singles on Sunday," Mohammad Khalid, the team's non-playing captain said.
He hoped that Aisam and Aqeel would replicate their performance on Sunday. "We have a plan in our mind which says that these two senior players should be used according to the situation. They have given us numerous victories in the past and hopefully they would do it in the future as well and Sunday would be no exception," team coach Mushaf Zia said.
He hoped Pakistan would pocket the tie early after the first singles on Sunday.
Meanwhile, Sanchai said they read the situation cleverly. "We played a normal game. It was after the first set we realized that we have a chance of putting our team back in the tie and that's exactly what happened," he said after the match.
He said they were ready to give Pakistan's top pair a tough time. "We are ready for Aisam and Aqeel. Over the years, we have played against the world's best pairs and we know how to turn things around," he added.
— Originally published in The News
Originally published in The News