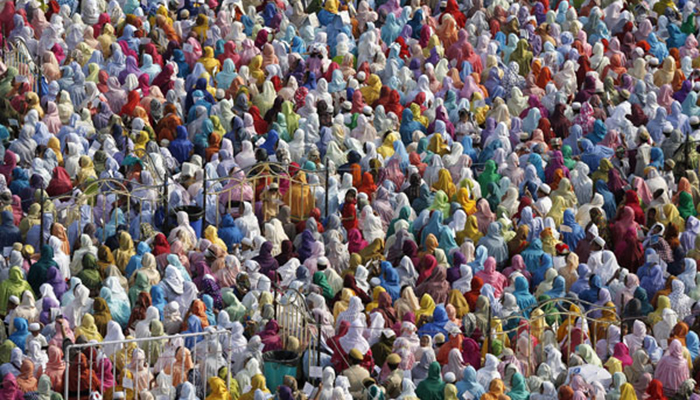 DUBAI: Hundreds of members of the Bohri community have flocked to Pakistan from all over the world to observe Muharram rituals after almost nineteen years.

More than 2,000 Bohra community members applied for visas in the United Arab Emirates (UAE) for permission to travel to Karachi. The Pakistani Consulate established special counters within the premises and dedicated extra staff to facilitate the community for visa issuance.
"The Mission is pleased to have issued visit visas to the Bohra community members for Pakistan on very short notice," a diplomat at the Consulate said.
Pakistan's Ambassador to the United Arab Emirates (UAE) Moazzam Ahmad Khan told this correspondent that the government of Pakistan has given special permission to missions in Dubai and Abu Dhabi to issue visas to the Bohri community.
''I am very grateful to our consular staff who worked extra-hours just to facilitate the Bohri community with issuing visas on an urgent basis,'' the ambassador said. Khan also expressed his satisfaction over Pakistan's improving image as a peace-loving country.
The community is scheduled to organise Muharram majalis in Karachi, after a span of 19 years.
The Government of Pakistan instructed the Consulate to issue 2,000 visas to the Bohra community belonging to different nationalities including Indians, according to the Press Section of Pakistan's Mission at the consulate in Dubai.
"In view of these instructions, the Mission facilitated them at a very short notice in constant coordination with office bearers of the Bohra community in UAE," the diplomat told this correspondent.
The leaders of Dawoodi Bohra community thanked the efforts of Pakistan's diplomats for making it possible for them to visit Karachi to observe their religious rituals.
"The [Bohra] community has appreciated Pakistan's peaceful environment," Pakistan International Airline's Regional General Manager for UAE, Middle East, CIS and Africa Syed Ishaq Hussain said. "It is a great achievement that the community chose Pakistan as the venue to observe Muharram rituals."
Appreciating the Bohra Community's confidence in Pakistan and its law enforcement agencies, Hussain said that it was a turning point for Pakistan for Karachi to perceived as a non-violent and peaceful city.
More than 40,000 members of the Bohra community from over 40 countries are attending Ashra Muharram this year in Karachi.