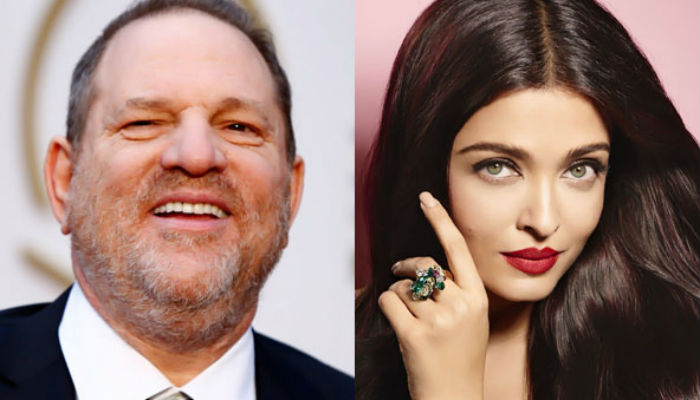 In the wake of several sexual assault allegations against Hollywood mogul Harvey Weinsterin, it came to the forefront that the producer had once demanded private audience with Bollywood diva Aishwarya Rai Bachchan.
In a report, talent manager Simone Sheffield revealed that Harvey once tried to get Aishwarya Rai Bachchan alone but the actress' manager saved her from him, according to Times of India.
Simone called the producer a "big bully pig" as he had asked her to leave the meeting [with Aishwarya] several times but she refused.
Simone further said that when they were leaving his office he cornered her and said "what do I have to do to get her alone?" and she told him off.
When the Devdas actress and manager returned to their hotel, Simone sent Harvey a steel pig trough filled with diet soda as a thank you gift for the meeting.
She revealed that he eventually threatened her and told her that she would never work in the business.
Whatever it may have taken, Simone said she never gave him the opportunity to even breathe on her client.