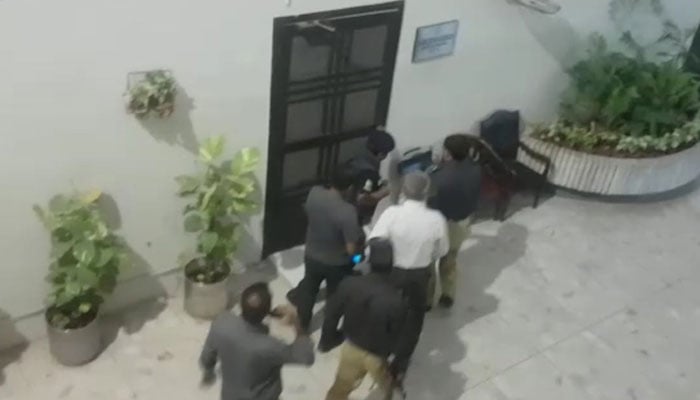 KARACHI: The National Accountability Bureau (NAB), in a raid conducted at the Karachi Developmental Authority (KDA) office on Thursday, arrested two officials of the civic agency, sources informed Geo News.
NAB took under-custody KDA Director General Syed Nasir Abbas at the site. 

The bureau questioned KDA staffers in presence of Abbas, who was handcuffed during the entire time of the raid.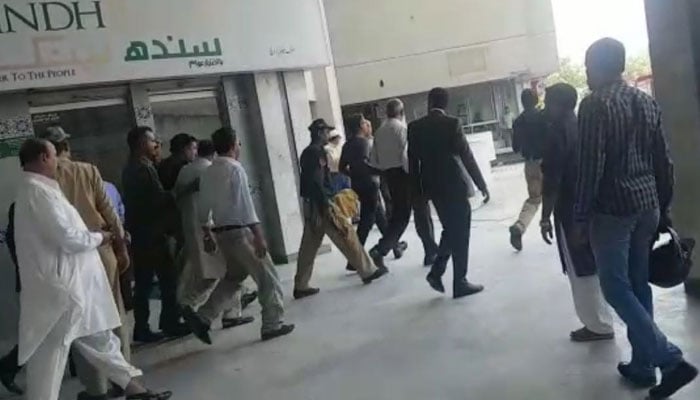 Kamran, in-charge record room of the KDA, and Abdullah, a director, were also taken into custody during the raid. 
During the search of charged parking office, NAB took documents into its possession as well. 
Earlier, the Federal Investigation Agency (FIA) arrested Abbas over fraud charges. The arrest was made by the Anti-Human Trafficking Circle of the agency.
FIA sources said they had received a complaint from Azhar Hussain Kalwar, deputy assistant director regional of the Passport Office, Saddar, Karachi.
During the course of an inquiry, it transpired that Abbas had obtained two Pakistani passports by concealment of facts, declaring himself to be a businessman instead of a government servant.