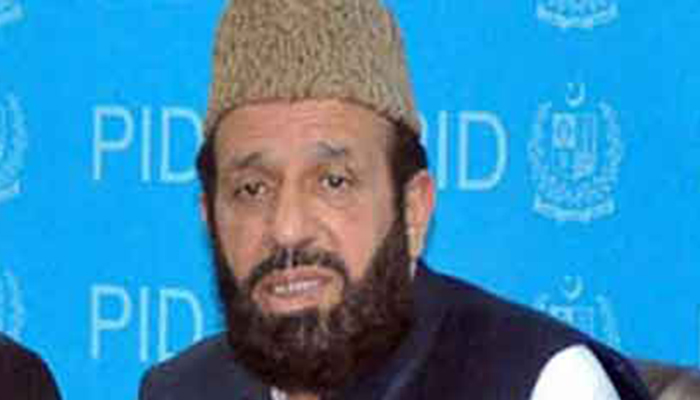 ISLAMABAD: Federal Minister of Religious Affairs Sardar Mohammad Yousaf on Tuesday reiterated that the government firmly believes in the finality of Prophethood. 
"All Muslims are firm believers in the finality of Prophethood, and we have no ambiguity over the clause," Yousaf stressed. 
While addressing a joint press conference with the Minister of State for Interior Affairs Tallal Chaudry, the religious affairs minister said that the government has taken notice of the reservations of the protestors.
"I request the protestors to end their demonstration because the government has taken notice of their reservations," he said, adding that if anyone has any doubts, they should discuss and clear them with the religious affairs ministry. 
Vexed by a prolonged sit-in at the Faizabad intersection by activists of religious groups, which has led the administration to close major roads by placing shipping containers, residents of the capital demanded immediate legislation to ban such processions.
They also asked the Supreme Court to take a suo motu notice of their misery for ensuring corrective measures by the administration.
Life in Islamabad's suburban areas and Rawalpindi has been paralysed for around a week due to the occupation of the Faizabad Interchange by religious groups and the road blockades created by the administration across the city to prevent the deterioration law and order situation.
The groups want the government to punish those responsible for changing the wording of the oath regarding the finality of Prophethood taken by lawmakers. The government had immediately fixed the 'clerical error' by passing another amendment.
The controversy had arisen when the ruling party had passed amendments to the Election Act 2017 in October.