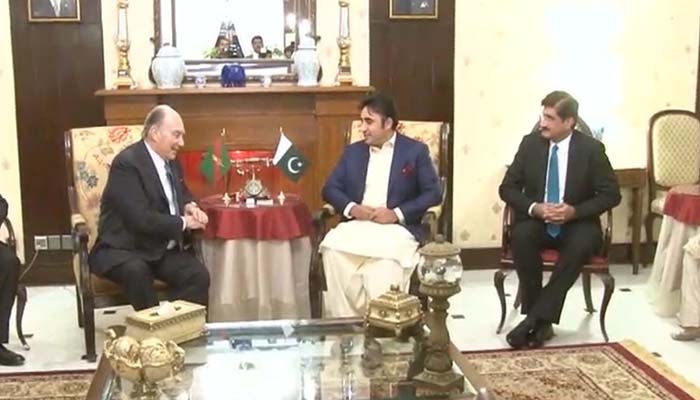 KARACHI: Chairman of Pakistan Peoples Party Bilawal Bhutto Zardari and Chief Minister (CM) of Sindh Syed Murad Ali Shah on Saturday welcomed Prince Karim Agha Khan to Karachi, the CM house spokesperson said.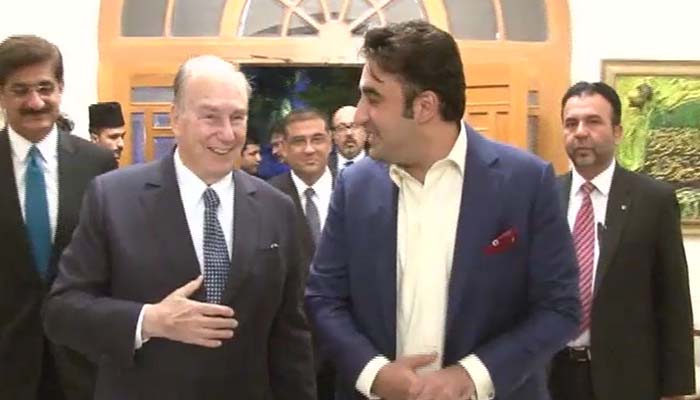 A dinner, arranged by the CM Sindh in the honour of Prince Karim, was attended by Bilawal today (Saturday). 
Aga Khan, the spiritual leader of the Ismaili community, arrived in Islamabad on December 7 on the invitation of the Pakistani government. 
His visit is part of a series of tours that coincides with the commemoration of his Diamond Jubilee, beginning earlier this year on July 11.
The Diamond Jubilee marks 60 years of his role as the spiritual leader of the Ismaili community.
Aga Khan became the head of the Ismaili community on July 11, 1957, succeeding his grandfather, Sir Sultan Mahomed Shah Aga Khan, at the age of 20.
The Ismailis live in over 25 different countries, mainly in Central and South Asia, Africa and the Middle East, as well as in Europe, North America and Australia.