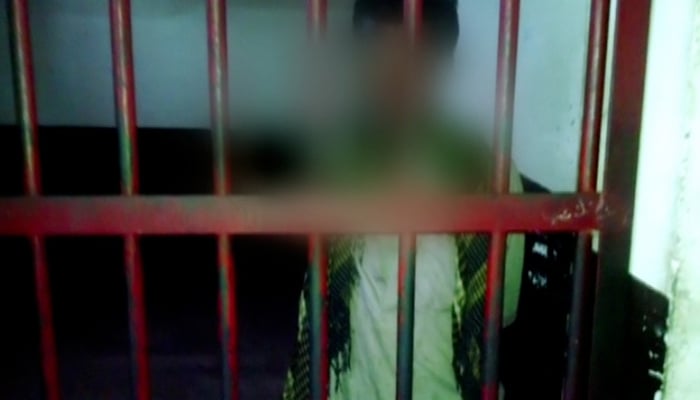 TANDO MUHAMMAD KHAN: A man who allegedly attempted to burn alive a seven-year-old girl after he reportedly raped her in Tando Muhammad Khan was arrested on Tuesday.

The minor's father – a resident of Somar Machi village – had left her under the supervision of his neighbour, Moosa, before he left home for work, the police said.
Moosa, who had rushed the girl to the hospital, was arrested as a suspect, DIG Javed Alam told Geo News. Twenty percent of the girl's body has been burnt, he added.
Civil Hospital's surgeon Dr Amir Ali Channa has said that the girl's medical examination was conducted and the results are yet to be received.   
Earlier today, the police charged a man who confessed to child abuse and making videos of the crime.
Yousuf, a lineman working for the Lahore Electric Supply Company (LESCO), confessed to abusing students enrolled in a school he had established in Mehrok Kalan.
The videos that were made in 2009 were seized by the police following his arrest.