KARACHI: Pakistan People's Party officials separately met Chairman Bilawal Bhutto Zardari on Tuesday at Bilawal House.
As per the official press statement, the PPP office-bearers from Azad Kashmir and South Punjab also met with the party chairman.
In the meeting, matters pertaining to the progress of party's reorganisaton process and developing political situation after the Senate polls were discussed.
The PPP Southern Punjab delegation, under former prime minister Syed Yousuf Raza Gilani, called on the PPP chairman separately.
PPP Azad Jammu and Kashmir leaders included Chaudhry Latif Akbar, Faisal Mumtaz Rathore, Chaudhry Pervez Ashraf former President AJK Sardar Yaqoob Khan and others, who met Bilawal here.
Senior PPP leader and former Minister of State Tasneem Ahmed Qureshi also called on Bilawal Bhutto Zardari. Peoples Workers Union Pakistan Steel's Chairman Shamshad Qureshi was also present on the occasion.
Later, PPP leader from Punjab Mian Manzoor Ahmed Wattoo in his meeting with the PPP chairman discussed political situation in his constituency.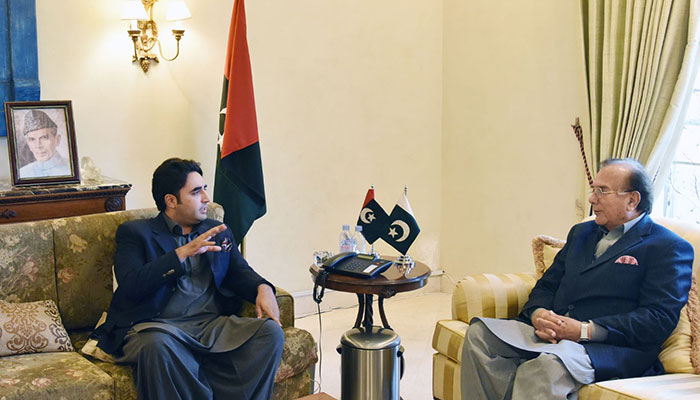 The press release said that PPP Karachi Division President MPA Saeed Ghani also met the chairman at Bilawal House after taking oath as provincial minister at the Governor House.