For years, men have dominated top posts in the corporate sector and influenced decision-making but women are challenging this trend and smashing glass-ceilings in Pakistan.
Be it Sima Kamil, the first female CEO and president of a major Pakistani bank, or Shazia Syed, the CEO of Unilever Pakistan, women are assuming leadership roles and running organisations.
Many women have had to overcome tremendous obstacles to get to where they are today and to mark International Women's Day we are honouring five female Pakistani CEOs who are blazing the trail.
1) Sima Kamil
Sima Kamil was appointed as the first female chief executive officer and president of United Bank Limited (UBL) in May 2017.
Kamil had previously led Habib Bank Limited's (HBL) Branch Banking since 2011 and oversaw a large expansion of HBL's branch network. She dealt with HBL's retail, consumer, small and medium enterprises and rural banking initiatives, as well as the bank's wealth management division as head of the HBL Asset Management Company Limited.
She also led the development and launch of HBL's Women's Market Programme.
Kamil had previously been associated with the microfinance industry as a director of the First MicroFinance Bank. She also has experience at international financial institutions, including American Express and Standard Chartered Bank.
Kamil has a business degree from Kingston University in the UK and an MBA from City University, London.
She is on the Board of Governors of Karachi Grammar School and on the Board of the NotreDame Institute of Education.
2) Shazia Syed
Shazia Syed took charge as CEO Unilever Pakistan Limited in November 2015.
Prior to her role in Pakistan, Shazia was chairperson of Unilever Sri Lanka Limited.
In her 26 years with the multi-national, Shazia has worked across most Unilever categories and has led the Customer Development and Home & Personal Care teams at Unilever Pakistan and Unilever Vietnam.
3) Musharaf Hai
Ex-Chairman of Unilever Pakistan, Musharaf Hai is currently the managing director of L'Oreal.
She was the first woman to head Unilever operations in the country and quit to bring L'Oreal to Pakistan.
Hai joined Unilever Pakistan in 1983 in the Marketing Department and her major assignments were in the Company's Personal Care and Detergents businesses. From 1993 to 1996 she was assigned to Unilever Headquarters in London, working for Unilever's East Asia-Pacific and Africa/Middle East operations.
On her return to Pakistan, Hai was made responsible for Unilever Pakistan's Ice Cream Division and then was appointed as Director for Home & Personal Care Division. After this she was moved to the position of Sales Director of the Company. On July 1, 2001, she was appointed as the chairman and CEO.
Hai studied at the London School of Economics and Boston University.
4) Tahira Raza
Tahira Raza assumed office as the President and CEO of First Women Bank in 2014.
A banker par excellence, Raza started her career with Muslim Commercial Bank in 1975. In 1989, Raza opted to join the First Women Bank Limited (FWBL) and became one of its founding executives.
After 14 years, she left FWBL and joined National Bank of Pakistan (NBP) where she became the first woman in the history of NBP to reach the position of senior executive vice president and group chief risk management in 2012.
In 1975, she started her career with Muslim Commercial Bank and joined the First Women Bank Limited (FWBL) in 1989 as one of its founding executives.
She holds an MBA in banking and finance from the Institute of Business Administration, Karachi, and a banking diploma, DAIBP, from the Institute of Bankers in Pakistan.
5) Maheen Rahman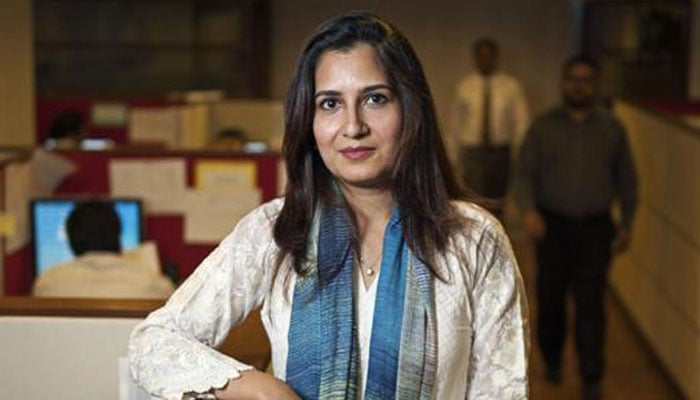 Maheen Rahman, the CEO of Alfalah GHP Investment Management, is the youngest head of any Pakistani asset management company as well as the only female among 21 rival CEOs.
She ranked fifth in Forbes 'Top 40 under 40' in 2016.
Rahman took the position of CEO at IGI Funds in 2009 and swiftly turned around the flailing company by doubling assets under management within a year. The 15% return on equity was in stark contrast with the industry, which shrank by 7% the very same year. Alfalah GHP Investment Management later bought IGI in 2013 and Maheen became CEO of it.