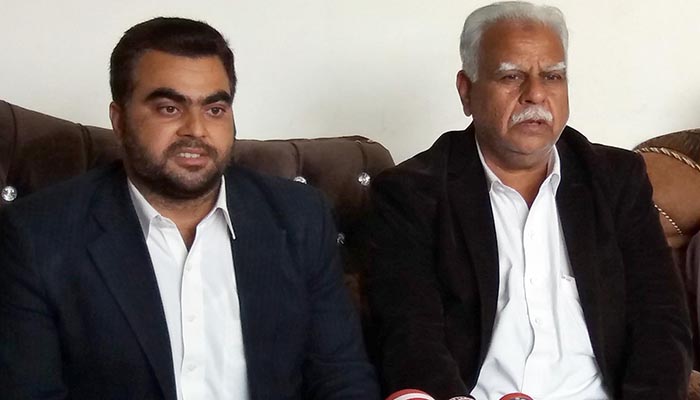 KOHAT: The family of Asma Rani, a medical student who was killed for rejecting a marriage proposal, said they are being pressured to enter into an agreement regarding the murder case.
Addressing a press conference here, Asma's brother and father said that the accused enjoy support from some influential people, including Pakistan Tehreek-e-Insaf (PTI) Kohat district president Aftab Alam, who is the uncle of prime accused Mujahidullah Afridi.
Asma's brother also requested the Supreme Court to transfer the case to Peshawar, Bannu or Dera Ismail Khan saying the family is facing threats from those backing the suspects.
Rani, a third-year MBBS student at Abbottabad medical college, was in her hometown of Kohat on vacation when Mujahidullah opened fire at her in January this year.
The prime accused Mujahidullah, who had fled to the country after the incident, was handed over to the Pakistani authorities via Interpol on Saturday.
He was arrested from UAE last week.
Addressing a news conference in the city, Kohat DPO Abbas Majeed Marwat said Mujahidullah had already made plans for his escape to the UAE before murdering Rani.
The DPO added two accused in the case had already been arrested, including the accused's brother Sadiqullah and close friend Shahzaib, while only Mujahidullah was at large.