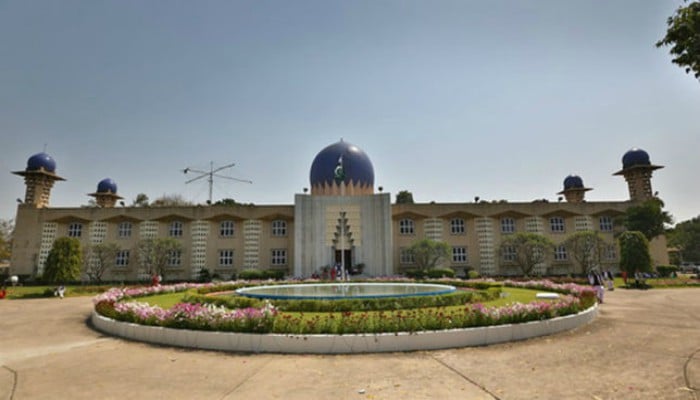 ISLAMABAD: The officers and families of Pakistan High Commission in New Delhi are still facing harassment, intimidation and 'outright violence' from the Indian state agencies, according to a Ministry of Foreign Affairs statement.

The statement states that the "deliberate bullying" is not confined to a single isolated event, but continues unabated in a series of incidents targeting the families of the officers.
According to the statement, a car carrying school-going children of Pakistan's counselor was followed by "unknown persons on cars and motorcycles". Moreover, the vehicle was blocked and videos and photographs of the children were constantly made for 40 minutes. 
Alongside, the drivers of the high commission were forcibly halted and their mobile phones aggressively switched off to prevent them from contacting anyone.

In another incident, the vehicle of another senior counsellor was forcefully stopped by an unknown individual who then disembarked and took pictures of the counsellor. The unknown individual did not let the senior counsellor's vehicle pass obstructing his vehicle, turning a ten-minute journey home into a 90-minute ordeal.

Tuesday's incidents are not the first, rather, a continuing trend that started last week on Wednesday when a senior diplomats vehicle was stopped and damaged. The following day the Deputy High Commissioners' vehicle was chased by unknown individuals in a car and on a motorbike, who dragged the driver out of the car and hurled abuses at him.
In another incident on Thursday, the minister political of the Pakistan High Commission was chased and his car was damaged by unknown individuals. The very next day on Friday, Pakistan's High Commissioner raised the issue with the Indian Ministry of External Affairs (MEA) and met with the MEA Joint Secretary about the incidents.
Following the meeting, instead of the incidents stopping, two counsellors of the Pakistani mission were harassed in a similar manner. Pakistan High Commission again raised the issue with the MEA.
After the latest incidents, the Pakistani High Commission has once again taken up the matter with the Indian government.

Tensions between the two countries flared up after India accused Pakistan of involvement in attacks on its military posts in a bordering town — an accusation Pakistan strongly denies.
Foreign office summons Indian deputy high commissioner
The foreign office summoned Indian deputy high commissioner and registered strong protest over the incidents.
DG South Asia Dr Faisal handed over a protest letter to the diplomat and said protection of diplomatic staff is the responsibility of India under the Vienna Convention, which it has failed to.
Indian agencies are busy harassing children, the statement added.