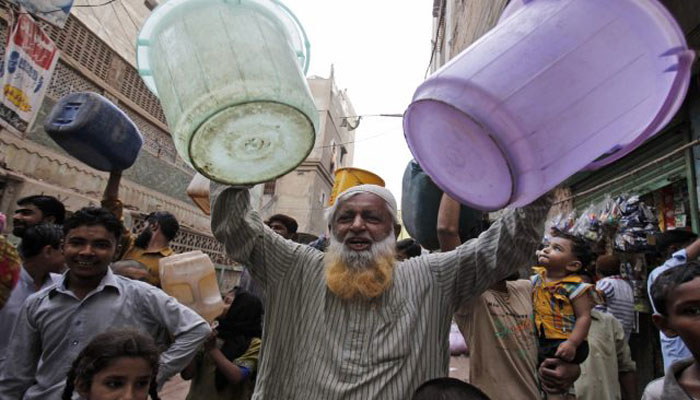 KARACHI: The Supreme Court-constituted Water Commission on Friday ordered the city authorities to provide water through tankers to the areas which are not getting water through pipelines. 
During the hearing at the Sindh High Court, the commission's chairman Justice (retd) Amir Hani Muslim said that provision of water in every household is government's responsibility and the citizens would not be facing issues if the Water Board start doing its job efficiently.

The commission's chairman expressed his dismay over the city administration's role in cleaning the storm drains of the city, he said that in official documents its said that the drains have been cleaned but in reality, they are filled with trash.
Justice (retd) Muslim directed Mayor Karachi and Secretary Local bodies to expedite work on cleaning of the storm drains before the monsoon rainfall.
The commission head also suspended the approval letters of housing schemes in Hyderabad city.
The water commission hearing has been postponed until April 23.