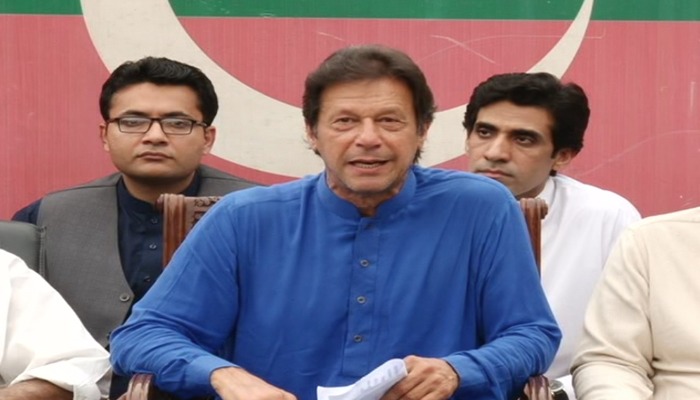 PESHAWAR: The National Accountability Bureau has summoned Pakistan Tehreek-e-Insaf (PTI) chief Imran Khan on July 18 in a probe involving his alleged use of former Khyber Pakhtunkhwa government's helicopters.
According to sources, the bureau has summoned Imran to its Peshawar office.
Chairman NAB Javed Iqbal in February had directed the bureau's KP director general to conduct an inquiry into Imran's alleged use of the former chief minister's official helicopters.
The NAB KP DG was directed to ascertain how the CM handed over his official helicopter to someone else and find out if the same was repeated with other individuals.
Moreover, the DG was tasked to determine if the CM misused his authority. The press release states that NAB has started the inquiry so that official helicopters are not misused in the future.
On January 29, Geo News reported that the former KP government spent millions of rupees on Imran's use of the provincial government's helicopters.
The anti-grant body had also earlier summoned former KP CM Pervez Khattak in the case.