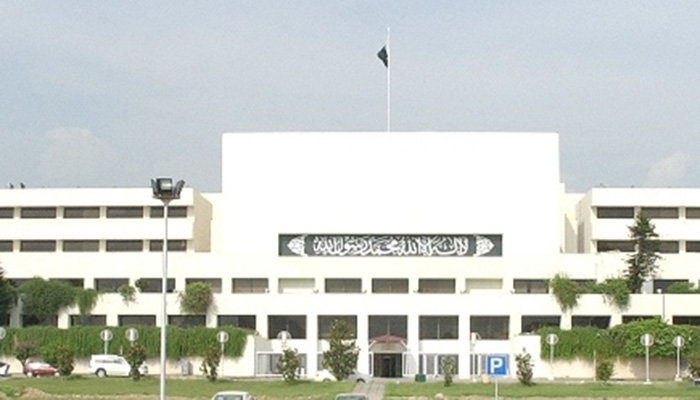 ISLAMABAD: Nearly 43 per cent (115 of 272) of the previously elected parliamentarians have either changed their political loyalties or are not contesting or are testing their fate as independents in 2018 general election.

Some 54 per cent (61 of 115) of those who were members of the National Assembly after the 2013 general polls have either quit the Pakistan Muslim League-Nawaz (PML-N) or are contesting as independent aspirants or have dropped out form the race, according to data obtained from multiple government offices directly dealing with the election preparations.
Moreover, 12 per cent (14 of 115) MNAs have either parted their ways with the Pakistan Peoples Party (PPP) or are not contesting at all or have decided to run as independents. While, 10 per cent, 12 of the 115 lawmakers, have either left the Muttahida Qaumi Movement-Pakistan (MQM-P) or are not contesting elections. Only 5 per cent of these have bid farewell to the Pakistan Tehreek-e-Insaf (PTI).
The remaining 22 former parliamentarians belonged to the Pakistan Muslim League-Q (PML-Q), Jamaat-e-Islami (JI), National Peoples Party (NPP), Jamaat Ulema-e-Islam Fazl (JUI-F), All Pakistan Muslim League, Pakhtunkhawa Milli Awami Party (PMAP) and Awami Jamhoori Ittehad Pakistan (AJIP).
Over 48 per cent (55 of 115) of the ex-MNAs belonged to Punjab and 25 per cent to Sindh.
11 percent (13 of 115) ex-MNAs either changed their political loyalty or stayed out of the electoral race in the Khyber Pakhtunkhwa province, 80 per cent (12 of total 15) have either flipped loyalties or are not contesting election in Balochistan and 64 per cent (7 out of total 11) previously elected MNAs changed their parties in the tribal belt.
As many as 59 previously elected members of the National Assembly are either not contesting for the lower house of the parliament or have decided not to take part in the 2018 election at all. While half-dozen of them are contesting on provincial assembly seats instead.
Some 23 previously elected MNAs, after saying goodbye to their previous parties, are now contesting as independent candidates.
A majority (53 of total 55) ex MNAs in Punjab who either changed their loyalties or are not contesting election belonged to the PML-N, a party which remained under immense pressure since its top leadership was disqualified by courts. One ex-MNA, each belonging to the PPP and PML-Q, changed their loyalties in Punjab. Some 29 ex-MNAs changed their parties just two weeks before the July 25 polls.
Some 27% (31 of 115) ex-women MNAs on reserved seats were not chosen by their political parties this time around. In other words, 31 out of 60 women, previously on reserved seats, were not allotted tickets. Of these 22 belonged to the PML-N. While six of 10 total MPs selected on minorities' quota in 2013 were also not nominated for reserved seats in 2018.
Similarly, the collective number of ex-MNAs who either changed their parties or are not in the electoral race or are independent goes up to 151 of 342. Four previously elected MNAs of JUI-F who were not awarded tickets by the party top leadership this time quit politics. Ex-MNA Sher Akbar of JI quit his party and is now contesting the election on a PTI ticket.
In Balochistan, only three of total 15 ex-MNAs—Mahmood Khan Achakzai of PMAP, Qadir Baloch of PML-N and Ameer Zaman of JUI-F—proved loyal to their parties.
Six ex-MNAs are not contesting the election and the rest of them joined either PTI or BAP, revealed the official data.
Eng. Usman Tarakai, who was elected to the parliament in 2013 from the platform of the lesser-known Awami Jamhuri Ittehad Pakistan, later merged his party with the PTI. Sardar Mohammad Yousaf is not contesting as his son, Shah Jahan Yousaf, filed his nomination papers for an NA seat in Mansehra. Ali Zahid is contesting from Sialkot this time as his father Zahid Hamid quit politics. Uzair Malik from Khoshab is not contesting as his mother Sumera Malik is. Nisar Cheema replaced his brother ex MNA Iftikhar Cheema who is not contesting election from Gujranwala. Ayesha Gulalai, who formed her own party—the Pakistan Tehreek-e-Insaf Gulalai - left PTI is in the race. Murtaza Jatoi, who had merged his party with the PML-N once, joined the Grand Democratic Alliance in Sindh.
Around a dozen known MNAs who were a key part of the previous parliament were not contesting this time. Among them are: Nawaz Sharif, Daniyal Aziz, Zahid Hamid, Cap (retd) Safdar, Sattar Bachani, Ali Gohar, Tahir Bashir, Ghulam Rabbani Khar, Najaf Sial, Javed Hashmi, Rai Hasan Nawaz, Sardar Yousaf, Uzair Malik, Iftikhar Cheema, amongst others.
Chaudhry Khadim is not contesting as his son Chaudhry Nadeem Khadim replaced him in Jhelum on a PML-N ticket.
Some 16 of total 29 ex-MNAs who previously won elections on a PML-N ticket are now contesting elections on PTI tickets from Punjab.
Zafar Zulqarnain Sahi is contesting on the PTI platform, while his father Col (retd) Ghulam Rasool Sahi is not in the race. Then, there is Ali Gohar Baloch, who replaced his father Rajab Ali Baloch. He is contesting on a PML-N ticket from Faisalabad. Tahir Bashir Cheema is not contesting polls, while his daughter Fatima Bashir is contesting on a PTI ticket from Bahawalnagar.
All PML-N's previously elected MNAs from Muzaffargarh, Pakpattan, Chiniot and Jhang have either changed their loyalty or are not contesting. All PPP previously elected MNAs from Badin, Thatta, Ghotki and Naushero Feroz have either changed their party or are not contesting on NA seats.
All PML-N's previously elected MNAs from Nankana Sahib, Layyah, Toba Tek Singh and Sheikhupura did not change political loyalties.