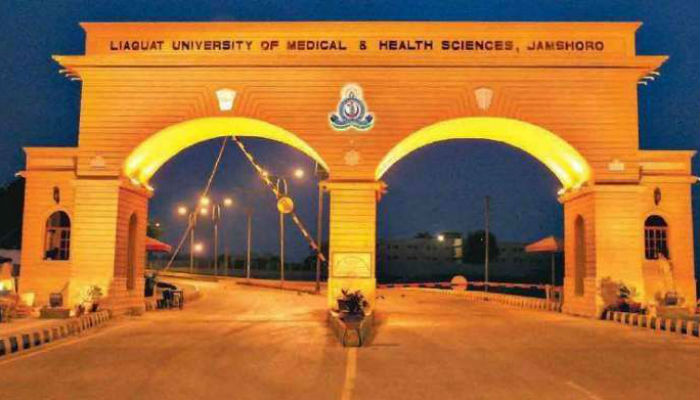 HYDERABAD: Out-of-turn promotions and alleged irregularities at Liaquat University of Medical and Health have forced the varsity's staffers and professors to resign, Geo News reported Friday.
University sources shared that many senior officers have stepped down from their posts following out-of-turn promotions.
Recently, two senior professors have resigned and left the university.
Liaquat medical is the first medical institution in interior Sindh which first became college first and then medical university.
Presently, Dr Bikha Ram Devrajani is serving on the post of the university's vice-chancellor.
Due to the policies of Registrar Dr Raushan Bhatti, political influence and nepotism have become known ways of getting promotions at university's Jamshoro campus, claim senior professors.
The chairman of the Department of Psychology at university's Jamshoro campus, Dr Moeen Ansari, has also submitted his resignation.
Ansari, who has also organised an international symposium on psychology, remarked that he submitted his resignation due to the behaviour of Dr Bhatti.
He further shared that the professors are constantly troubled over minor things.
"I was being troubled in my own department. All my staff including the peons were removed from their posts. A retired bureaucrat has been illegally appointed as the registrar," he remarked.
Moreover, the former chairman of the Department of Dentistry Dr Ghazanfar Hussain Taqvi also tendered his resignation.
Dr Taqvi, a grade 21 officer, resigned after he was replaced by a grade 20 office Kashif, who was working as an associate professor.
The syndicate's rules were violated after appointing an associate professor as the chairman, said Dr Taqvi.
Speaking to Geo News, Dr Bhatti claimed that the university has yet to receive the resignation letter of Dr Ansari.
He further explained that Dr Taqvi didn't resign but rather he had completed his service as chairman.
"It is not my responsibility to remove people from their posts or promote them," he shared.