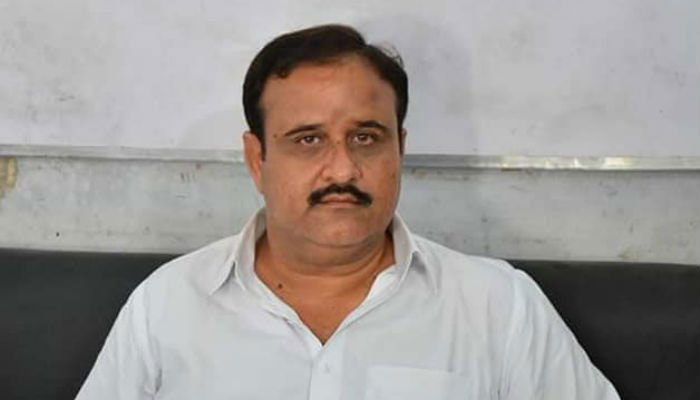 LAHORE: Sardar Usman Buzdar, the Pakistan Tehreek-e-Insaf's (PTI) nominee for the post of chief minister for Punjab, said Friday he was thankful to party chief Imran Khan for nominating him.
Speaking to Geo News exclusively, Buzdar said he had never dreamt that he would ever be given a chance to become CM Punjab.
Hailing from the tribal area of Barthi in Dera Ghazi Khan, the PTI nominee added that he and his team would work in line with the law and that their performance would be unparalleled — much better than that of any CM in Pakistan's history.
The allegations about land grabbing and estate allotment were not correct, Buzdar added, denying that he was related to any of those claims.
The issue of land allotment has been going on since 1970, he said, adding that his father had bought the land, which is not a crime, and that he possessed the records of the sale. The CM nominee further added that he had nothing to do with the Taunsa fire that destroyed some documentation.
Buzdar had clinched victory from the PP-286 (Dera Ghazi Khan) constituency, with 26,897 votes to his name, in the July 25 election.

On Friday, Khan, the prime minister-elect, had announced Buzdar's name as a candidate for the post of CM Punjab via a video message. Explaining his decision, the PTI chief had said: "Sardar Usman hails from the most impoverished area of Punjab. These people have no water, no electricity, no hospitals.
"People there are living in stone ages."
Speaking of his candidate, Khan reasoned that Buzdar knows the living conditions of the people in deprived localities in interior Punjab. "He knows how a poor person lives. Sardar Usman will know what people who live in poor localities experience daily."
Khan also remarked that Buzdar was the only MPA with no electricity at his house.

Buzdar had earlier participated in the 2013 elections as well, contesting on the Pakistan Muslim League-Nawaz's (PML-N) ticket and has served as a mayor for the area.
He is set to face the PML-N's Hamza Shehbaz in the race to Punjab chief ministership, for which voting would be held during the Punjab Assembly's August 19 session.