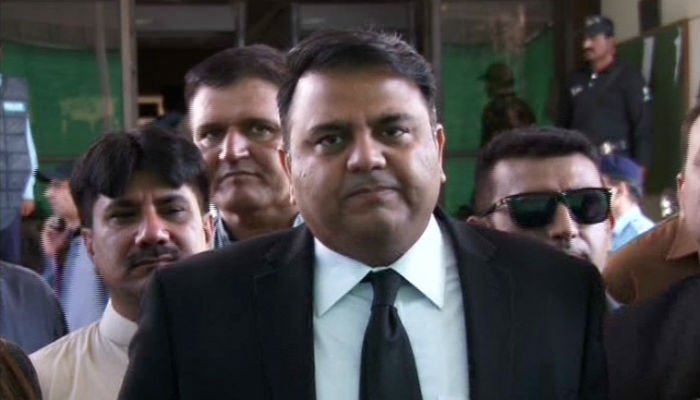 ISLAMABAD: Federal Information Minister Fawad Chaudhry said that the civil and military leadership of the country are on same page following the meeting between Prime Minister Imran Khan and Chief of Army Staff General Qamar Javed Bajwa at the GHQ.

Speaking in Aaj Shahzeb Khanzada Kay Saath, the government's official spokesperson said that "this time both the civil and military leadership are on one page and shares the same book."
Chaudhry said that the Prime Minister Imran Khan was briefed over the counter-terrorism operations during his meeting with the military high-command and said that the premier had a positive meeting with the army chief.
"PTI's government will take into account recommendation of security institutions in policy formation," he said. "PM Imran will make our decision in view of the interests of Pakistan."
The information minister, when asked his comments over the coming US Secretary of State's Islamabad visit, said that the United States is confused on whether it would to stay in Afghanistan or not.
"The secretary of state is coming. We will see how much clear he is in his thoughts," said Chaudhry.
The information minister said that Punjab minister Fayaz ul Hasan Chohan has been sent a message by the Pakistan Tehreek-e-Insaf on his back-to-back controversies in the recent past.
"Fayaz is a good person. He will show his performance," the information minister claimed.