After pulling out a startling victory in Karachi in July, the Pakistan Tehreek-e-Insaf (PTI) is confident to scoop the two national (NA-243 and NA-247) and two provincial (PS-87 and PS-111) assembly constituencies in the metropolis up for by-election next month.

Of the two central seats, NA-243 was vacated by Prime Minister Imran Khan, who won with over 60,000 votes from the Muttahida Qaumi Movement-Pakistan's (MQM-P) candidate, Syed Ali Raza Abidi and Pakistan Peoples Party's (PPP) Shehla Raza.
NA-243 is a newly-carved out constituency that comprises Bahadurabad, Sharfabad, Hasan Square, Panama Centre, Baitul Mukkaram Mosque, Shanti Nagar, Mujahid Colony, Aladdin Park, Gulshan-e-Iqbal and some parts of Gulistan-e-Jauhar.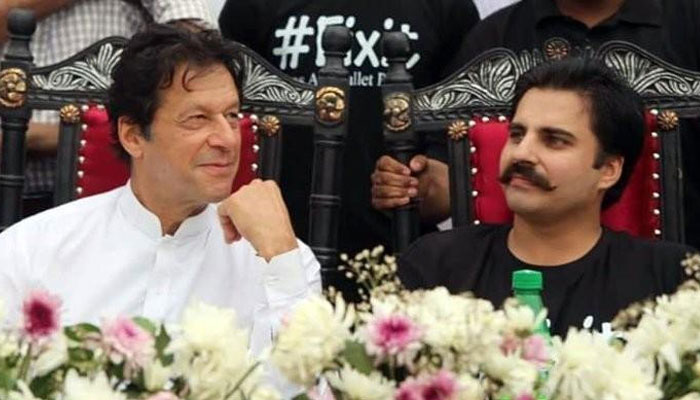 For the October 14 by-polls, the PTI has fielded Alamgir Khan, who rose to prominence through a civic rights campaign called "Fix It," to contest the NA-243 constituency.
There were several other aspirants, but Khan was "chosen due to his fame," said a provincial leader of the PTI, on condition of anonymity. The young campaigner, with a handlebar moustache, belongs to an influential Mehsud family of Karachi and is the grandson of late senator Sakhi Jan. In 2016, he sent social media in a frenzy by launching a protest against the former provincial government. Khan would spray paint images of the then-chief minister on open manholes and scribble "Fix It," to bring attention to the hazards.
One of his cousins, Saifur Rehman, is a member of the National Assembly also from the PTI. Rehman garnered attention following a campaign for the justice of Naqeebullah, an aspiring model from South Waziristan who was killed extra-judicially in a police shootout in January. He picked up the neighbouring NA-242 constituency in July.
As for the other political parties, they are hesitant to contest against the incumbent set up, say political wonks. The MQM-P, which polled runner-up, has not fielded Abidi again. Insulted, earlier last month, Abidi resigned from the party. In a letter he shared on Twitter, Abidi wrote that he "will not be able to continue participation with the MQM-Pakistan due to personal reasons." This indicates that the party that once controlled Karachi is still reeling from internal divisions.
At first, the MQM-P decided to name Faisal Sabzwari for NA-243, but after PTI pushed forward Alamgir Khan's name, it quickly changed the candidate to Amir Waliuddin Chishti, reveal those privy to the development. Chishti is the owner of a private hospital and the brother of MQM-P's slain leader Khalid Bin Waleed.
Over in the PPP camp, there is little interest in putting up a fight for NA-243. Instead, it seems to be more interested in picking up the provincial constituency of PS-87, made up of rural areas in Malir. To merely meet formalities, it has sent to the arena Hakim Ali Jiskani, a less-known PPP leader.
The Jamaat-e-Islami, which polled third in July from NA-243, had won Gulshan-e-Iqbal town in the 2001 local government polls. Yet, its response to the by-election has also been lacklustre. No candidate has been named by the party to date.
As for the Tehreek-e-Labbaik Pakistan, it awarded the ticket to Dr Syed Nawazul Huda, a PhD and statistician from the constituency, for the second time.
Re-polling on NA-247 and PS-111 will be held on October 21.
Regardless of who has or has not entered the political fray for NA-243, the fervour is relatively low and political observers predict a poor turnout on election day.