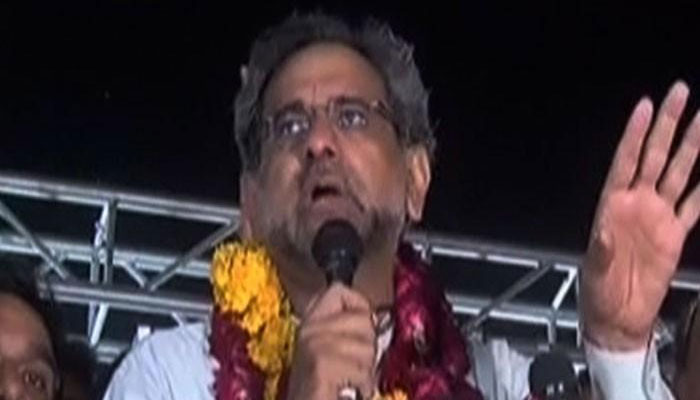 LAHORE: Pakistan Muslim League-Nawaz (PML-N) candidate Shahid Khaqan Abbasi won the by-election in National Assembly constituency NA-124 Lahore by securing 75012 votes, unofficial and unconfirmed results suggested.

Abbasi was followed by Pakistan Tehreek-e-Insaf's nominee Ghulam Mohiuddin, who could secure 30115 votes.
The NA-124 seat fell vacant after Hamza Shehbaz withdrew from it and retained his provincial assembly seats following General Election 2018.

Addressing workers and supporters after his triumph, the PML-N nominee said that he would stay with people of the constituency and try to come up to their expectations.
He said that party supremo Nawaz Sharif had tasked him with this responsibility.
Abbasi remarked that he is also trying and learning "Lahori style", saying, "Let me clear one thing that we are not going to be afraid of anyone."