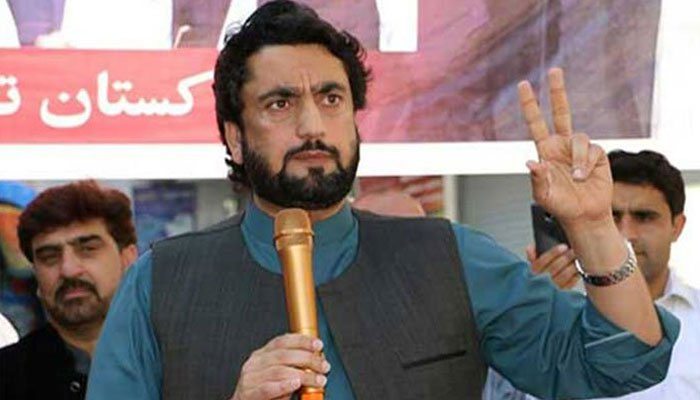 KARACHI: Minister of State for Interior Shehryar Afridi Thursday said that the government is in consultation with the opposition for bringing countrywide protests over Asia Bibi's acquittal to an end.
The protests began Wednesday shortly after the Supreme Court verdict acquitting Asia Bibi, a Christian woman who had been sentenced to death on blasphemy charges.
A petition has also been filed in the Supreme Court's Lahore registry calling for a review of the court's verdict. The review seeks placement of Asia Bibi's name on the Exit Control List (ECL), but the government has said that it has no plans to put her on the list. 
Afridi said they will get the routes blocked by protesters reopened "through wisdom", for which all institutions were in coordination with each other.

The minister said so during his appearance on Geo News' show 'Aaj Shahzeb Khanzada Kay Sath'. He said the government was in talks with protesters since Wednesday as a result of which a few things had come to its notice.
He maintained that courts and the constitution of the country were in accordance with the Holy Quran and Sunnah.
"It is hoped that the nation will listen to the good news tonight," Afridi said.
He said that a leader never hides in a time of crisis, rather he comes to the fore.
The minister said that safeguarding places of worship of all religions was the responsibility of the state.
"All matters were discussed with the prime minister and the committee he formed to defuse the ongoing situation," he said, adding that a few individuals were also held in the past 24 hours.
Afridi said they were heading forth in consultation with the opposition and other parties.
"Whoever will challenge the state or its institutions, he will have to face a case," he asserted. "Quashing the mindset of imposing one's thoughts on others is the name of Naya Pakistan."
The minister said the state was responsible for the safety of lives and properties of all Pakistanis and the nation would not be disappointed.
"The nation should have faith that the reins of the country are in strong hands," he added.