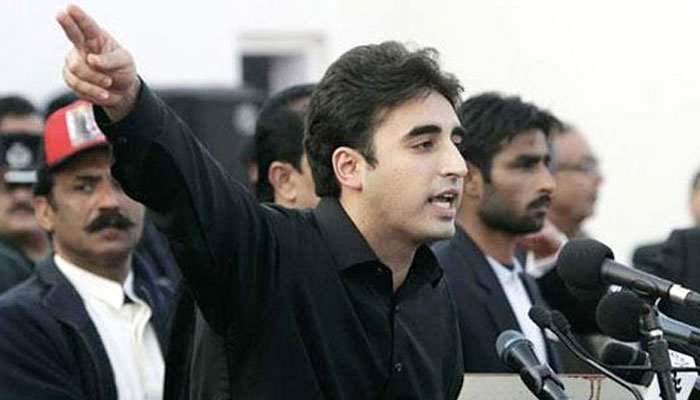 ISLAMABAD: Pakistan Peoples Party (PPP) chairperson, Bilawal Bhutto Zardari, has also been placed on the Exit Control List (ECL), sources said, hours after his father, Asif Ali Zardari, was included in the infamous border control list.

As per the sources, the decision to put Bilawal's name in the ECL was taken in light of a recent report submitted by a Joint Investigation Team in the Supreme Court that held the Zardari and Omni groups responsible in a long-running money laundering case. 
172 suspects to be placed on ECL: info minister
Earlier on Thursday, Information Minister Fawad Chaudhry announced that the government had decided to put Zardari's name on the ECL.
Chaudhry disclosed the new development during a press briefing held after a federal cabinet meeting. The name of former president Zardari was added to the list in light of the ongoing money laundering probe against him.
"I hope Zardari will take the JIT seriously," the minister commented. "This is not the old Pakistan where people will compromise. The independent accountability process will continue."

When asked about a comment by Zardari's counsel Lateef Khosa on the PPP co-chair's possible arrest prior to the end of this year, Chaudhry responded by saying: "Inshallah. What can I say about it."