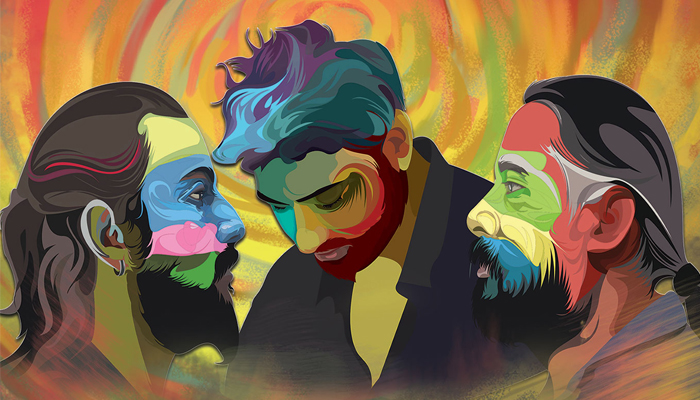 KARACHI: Sufi rock group The Sketches has become the latest contender to "withdraw from all the nominated categories of Lux Style Awards 2019", the band announced in a statement released late Tuesday night.

The Jamshoro-based band had been nominated for the LSAs latest award show in four categories: Best Song, Singer of the Year, Best Playback Singer, and Best Original Soundtrack.

They cited their "values and principles, which, we will not bend for any award" as the primary reason behind their move to reject the coveted award show, mentioning further that they "cannot do this if we put our conscience aside for cash or credits".

The band vowed to "collectively stand together to challenge the current social norm that sexual abuse and misconduct can be swept under the carpet for an award for a few minutes of fame" and underscored that such decisions reveal who among the individuals and organisations "decide whether they stand with the oppressed or the oppressor".

Noting that "women all around the world have been standing up to build a peaceful world free of toxic masculinity, sexism, and sexual harassment", they commended Pakistani women for rising and standing strong "even after being silenced, threatened, mistreated, and judged".

Therefore, they added, "the band considers it our responsibility to applaud & encourage these brave women to speak and be heard".

"The Sketches remains a vibrant voice for the subjugated and victimized. Our audiences and fans have witnessed songs like "Meena," "Bhora Marhun," "Raat," and "An Ode to a Liberated Woman," which were inspired by the same principles. Today, we have become a voice for the marginalised, especially of victims of sexual harassment, and we stand in support of all survivors of gender based violence," their statement stressed.
Contenders one after the other reject LSAs
Prior to The Sketches, singer Meesha Shafi, a champion of women's rights, had announced her request to the LSAs to remove her name from the Best Song nominees, becoming the fourth candidate to do so, as contenders one after the other reject the show in solidarity with the survivors of sexual abuse and misconduct.

"I would kindly request that my name and work be removed from the list of nominees," she had tweeted. Her song, "Mein", had been selected for a win at this year's LSA.
In her tweet, Shafi had added: "I want to thank Eman Suleman. What she, Generation and Saima Bargfrede, have said and done is what I consider my award."
Earlier, clothing brand Generation — known for its support of ethical and social issues — and fashion designer Saima Bargfrede had decided to reject the LSA nominations, stating that "accepting any nomination or award and participating in LSA 2019 would be doing a disservice to the cause of women's empowerment and the urgent need to address the menace of sexual harassment".
The wave of contenders turning down nominations started with model Eman Suleman, who is known to speak up about social issues. She had published a video on her Instagram account on April 1 to inform her fans and friends of her choice to not attend the LSAs.

"I am tired of talking about it to be honest [but] I do not wish to be part of an accolade that is shared with an alleged harasser," she had said, though without naming who she was referring to.

"I feel no joy. I don't. I am basically done. I'm done," she had stated, referring to the persistent trolling of and attacks on social media on women and their allies who speak up against sexual harassment and misconduct.
Regardless, in their statement, The Sketches Team added that they "extend our gratitude to Lux, the jury, and our fans for recognizing our creative contributions even though we are rooted far away from the mainstream culture".