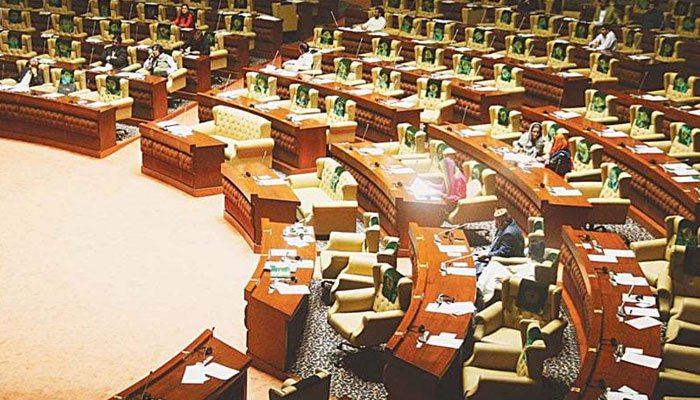 KARACHI: The ongoing session of Sindh Assembly on Wednesday was marred by a ruckus that erupted over the alleged foul language used by the Pakistan Tehreek-e-Insaf lawmaker on Pakistan Peoples Party Co-Chairman Bilawal Bhutto Zardari.

An exchange of hot words between government and opposition ensued soon after Saeed Afridi said 'Bilawal kehti hay' (Ms Bilawal says that).
The female members further protested when Afridi said that all parliamentarians including women should be inspected.
Speaker Agha Siraj Durrani warned the lawmaker that he should stick with the speech and refrain from speaking on women. The lawmaker said that he holds tribal values and respects women.
The assembly session was adjourned until tomorrow (Thursday).