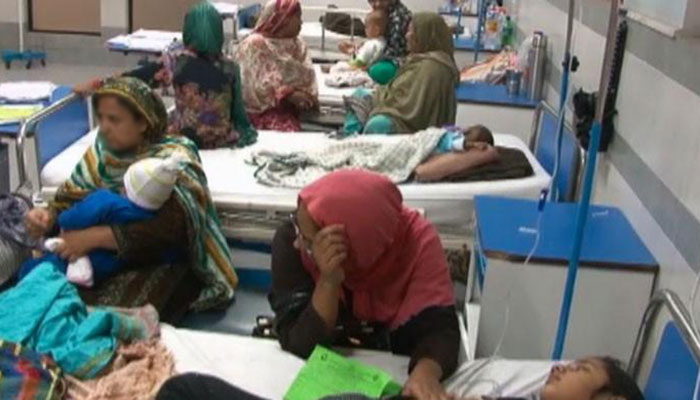 THARPARKAR: Seven more children have died in the month of November month due to malnutrition and various other diseases, bringing the total death toll for 2019 to a whopping 720.
Four of the seven children who passed away in November died due to malnutrition while the remaining three lost their lives to various other diseases.
Also read: 84 children died in a month due to malnutrition, diseases
Sources in the health department said two newborns, a 45-day-old, and a four-month-old died in the past 24 hours in Tharparkar's Civil Hospital Mithi.
Taking the recent deaths into account as well as the 84 children who died over the past month, the total death toll for the year has shot up to 720.

Read more: Seven children in Thar's Mithi die of malnutrition
Back in July this year, Prime Minister Imran Khan had told the United Nations Resident Coordinator Neil Buhne that the Pakistan Tehreek-e-Insaf (PTI) government was especially focused on addressing the issue of malnutrition and adulteration, both of which were adversely impacting the growth of the young population.