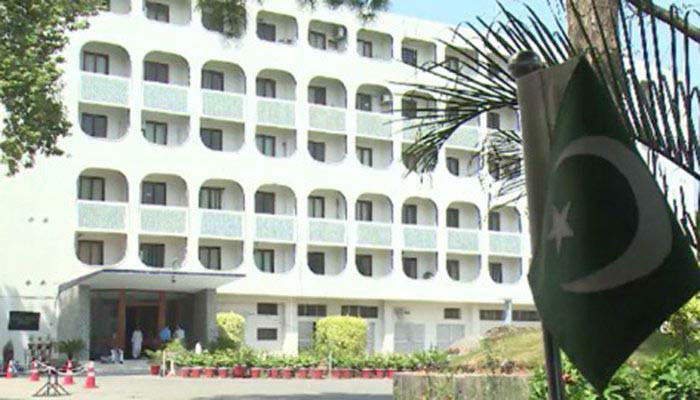 ISLAMABAD: The Ministry of Foreign Affairs (MoFA) expressed 'deep concern' over the the Babri Masjid verdict, on Saturday. 
A press release from the MoFA stated that the decision had exposed how minorities in India were not safe. 
READ MORE: Indian Supreme Court gives Babri Mosque land to Hindus, allots alternate land to Muslims
"As the United Nations recently noted that Indian Supreme Court's response to human rights petitions in the context of Indian Occupied Jammu & Kashmir was slow, this decision points out that when it acts, it is unable to protect the interests of India's minorities," read the press release. 
The MoFA further noted that the rising tide of extremist Hindu ideology was a threat to regional peace and stability. 
The press released called on the UN and other international organisations to play their part in restraining India "from its pursuit of an extremist ideology and to ensure equal rights and protection of the minorities in India."
Babri Masjid verdict
The Indian Supreme Court on Saturday ruled that the disputed Babri Mosque land should be given to the Hindus, while ordering the Muslims be allotted an alternate land as a replacement for the destroyed Babri Mosque.
The Indian top court issued the order while reading out its verdict on the ownership of a centuries-old religious site claimed by both majority Hindus and Muslims.
At the beginning of the hearing, Indian Chief Justice Ranjan Gogoi announced that the verdict was unanimous.
"Muslims should not be deprived of a structure; will get alternative site for masjid", the Indian Supreme Court said.
The order directed the Indian government that it should within three months formulate a scheme envisaging setting up of trust. It added that the possession of inner and outer courtyards will be handed over to the trust.